Kent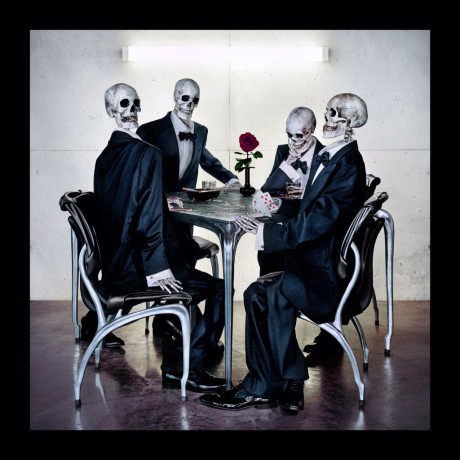 Då som nu för alltid
Format:
Album
Label:
Sony Music
Release date:
May 20, 2016
By:
Peter Marchione

Eskilstuna, a  town not only famous for the fact that I was born there, also raised the members of the biggest Swedish rock/pop band of our generation. No; I am not friends with any of them so I am qualified to take on this task; reviewing their very last album.
What was to become Kent originally formed back in 1990, as Jones & Giftet (Jones & the Poison, most likely referring to the Jonestown massacre in 1979). A few years later they changed their name to Havsänglar (Angel Sharks) and, if I remember correctly, this was when I first ran into them; on the very Max 500 club. I am sorry to say I cannot give any report of neither their performance nor how on earth I got into the venue in the first place since I was 16 at the time. They were a very frequent live act in Eskilstuna during this period, until they suddenly disappeared as many of the members moved to Stockholm. What actually happened there is too much of a story to squeeze into what's supposed to be a review of their new, and final, album. However; when they later turned up in Eskilstuna as Kent, we all got blown away.
In 1995 their debut album, entitled "Kent", was released and since then they have gradually grown from being a promising indie act to a full blown arena experience. Always backed up by a competent PR artillery and with band members carefully choosing interviews and other moments of exposure. They were the cover story in Release in the Swedish, printed edition in 1996 – an interview with Joakim Berg.
All things must come to and end. Earlier this year Kent went public with their intention to call it quits after this album; leaving the fans devastated with only the farewell shows later this year to keep them from falling apart completely.
So, what does "Då som nu för alltid" sound like? I personally feared that it would present a narcissistic and over sentimental collection of songs, in the same vein like "Lay Me Low" on the Nick Cave and the Bad Seeds "Let Love In" album, minus the irony. Thank God I was proven wrong. Of course, Joakim Berg's lyrics are still fueled by melancholic images with lots of nostalgia and indirect political hints – and he balances this trademark blend skillfully, however with a slight hint of routine. Maybe the fact that the listeners are aware of that the this is the very end causes a placebo effect that amplifies all this. Some sentences seem recycled and give me the impression that the intention behind is to create a retrospective sum-up.
Musically this bunch of tunes is a continuation of Kent's development as artists, refining the Kent sonic palette into a mix where traces of most of the band's different areas are present. Maybe not the very first indie riff bonanzas or the most synth driven club pop tracks, but at the end of the day this album is very Kent. They have managed to keep a pop quality while still not making "Då som nu för alltid" into a light weight product. My impression, after putting it on repeat for a couple of times, is that we might have a grower – not deserving to be overshadowed by the "final album of the band" angst. What keeps me from giving this album a 10/10 is an overall sense of holding back, maybe for the fear of being over dramatic. The closing track could and should have been at least 25 % more arena than this.
Still, this is a worthy ending of this band. This album is no requiem but a snapshot of a phenomenon that, in contrast to the band itself, will go on… forever.
Thanks guys, and now; give me that Closure album, dammit! Hey, wait a minute. Did the name of this Martin Sköld/Johan Wohlert (Mew)/Ninsun Poli project actually predict the end of Kent? Tin foil hat on, folks!