Kavinsky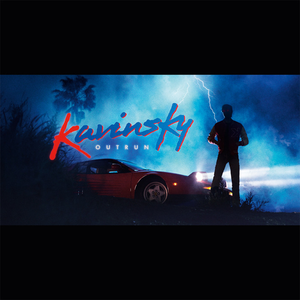 OutRun
Format:
Album
Label:
Mercury
Release date:
February 22, 2013
By:
Fredrik Schlatta Wik

"OutRun" is the first full-length album from French electro artist Kavinsky, but that does not make him a newcomer to the scene. Since 2006 Kavinsky, or Vincent Belorgey, have been releasing songs in various formats, mainly as EP:s. He is known for his soundtrack song "Nightcall", featured in the film "Drive", which went on to become a major hit with over 30 million views of YouTube.
His new album "OutRun" includes songs from every EP released so far plus a few other songs, totaling 13 tracks. The first track is an intro, setting the scene for the entire album. A young teenager in love encounters a red Ferrari Testarossa in 1986. This is part of the fictional lore about the character Kavinsky telling the story of him crashing the car and merging with the car becoming invisible to all except his lover, then reappearing, as a zombie, in 2006 to make electronic music.
Needless to say the genre is outrun electro in the style of Daft Punk and Danger – or "Miami Vice" with Don Johnson cruising the night with his Ferrari. Even the intro, and the entire soundscape of the album in fact, is very much like the intro on Daft Punk's soundtrack of "Tron". The songs on the album are a bit varied but most follow the same recipe: a driving bass line – at times quite complex – a repeated melody from an electric guitar, synth lead or vocalist, some filling background pads, beautiful glittering arpeggios and most importantly a straight kick drum pattern patched through a side-chain making the entire songs pump furiously. A nice distinctive feature about the songs are that they are quite direct. Often songs in this genre builds and builds for minutes on end until a massive release, which can be fantastic at times, but a bit repetitive. Don't get me wrong, there are nice build-ups on this album as well but they do not feel very monotonous, rather more evolving.
Some songs includes vocals from different guest vocalist, roughly half of the songs on the album, these are also quite varied in style but somehow bring the entire album together. It is well produced and for me the highlights are "Protovision", "Testarossa Autodrive", "Grand Canyon" and of course "Nightcall". I definitely would recommend this album for anyone to try, I'm sure there are a few tracks to spark the imagination for anyone interested in electro music.