Karsten Pflum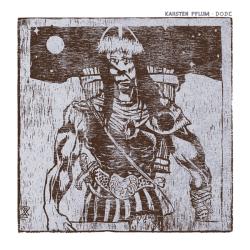 Dode
Format:
Album
Label:
Hymen Records
Release date:
June 18, 2015
By:
Mike Whyte

Dane Karsten Pflum has been making his own unique brand of electronica for many years. Filtering in elements of drum'n'bass, electro, and even ambient, Pflum creates music you are familiar with, yet have never heard before too.
"Dode" is another concept album, but this time it is based around a particular board game in Sweden – known as "Drakar och demoner expert" (Dode for short). So could this release kick-start the role-playing revolution once more?
The idea of the tracks is to create sonic soundscapes, fitting the scenarios of these imaginary scenes played out by gamers. The fact is, these tracks are much better than the concept. You do not need to have been a gamer to appreciate these tracks – and in fact I kind of feel glad I wasn't, as I can focus more on the music as music, and not refer it to some gamer fantasy.
There is something of a mixture of genres at play across these tracks, which make them both interesting and intriguing to listen to. "Eclipsis" has the feel of an 80:s game soundtrack, but the glitch elements tie it absolutely to now. "Fem cirklar för fem aspekter" is a lovely jangly tune which is then backed up with a pumping bass end, creating a lovely jaunty electronic track.
"Onaqui" has dubby qualities that I like, which paired with the glitch rhythms that just about hold together, make for an immensely satisfying track. "Skumögd" starts a sequence of great tracks presented one after another. The highlight has to be the bouncy drum'n'bass of "Vackra inavlade" – means (you) beautiful inbread – which is in turn jazzy, glitchy and ambient all at once.
Take away the concept then, and you are left with a satisfying album of future thinking retro electronic music created by a really talented musician and producer – easily up there with the best albums of the year.