K-Nitrate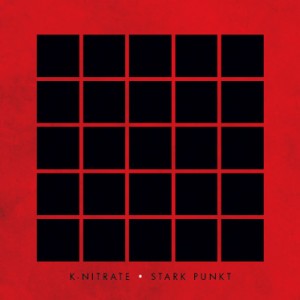 Stark Punkt
Format:
Album
Label:
Armalyte Industries
Release date:
November 7, 2011
By:
Johan Carlsson

K-Nitrate is the project of Graham Rayner (ex member of British industrial band Cubanate) and Christian Weber (but there have been some different personnel configurations through the years). To me, the band has seen a resurgence in quality in recent years, and last year they released the album "Voltage", featuring furious techno/EBM hybrids that should get everybody's asses wiggling. "Stark Punkt" is a sort of remix complement to "Voltage", and focuses even more on hard, uncompromising beats and fast basslines.
This is aimed directly at clubs, and it means that the music does get a bit repetitive at times. The songs are basically a straight forward 4/4 beat with a fluttering bass lines underneath, and some vocal samples sprinkled on top. It starts like that, and it ends like that. The top track here for me is "Hate in the States" feat UCNX where we get a more song driven approach (still furious beats though) and great vocals in under 4 minutes. My head bobbing reached almost dangerous levels while listening to it.
So, all in "Stark Punkt" it's probably not meant for home listening, but I imagine this would go down a storm on a more progressive EBM dance floor.