Jon Hopkins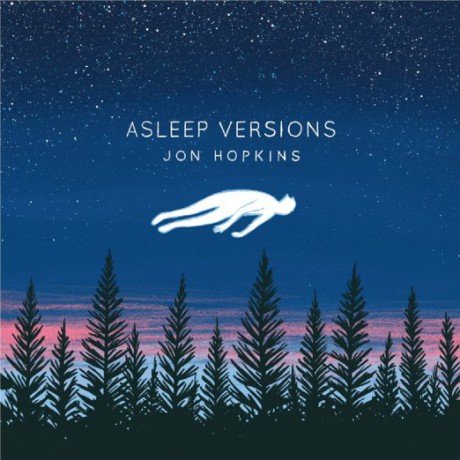 Asleep Versions
Format:
EP
Label:
Domino
Release date:
November 10, 2014
By:
Mike Whyte

Towards the tail-end of last year, very quietly one of the stars of last year brought out an EP. So what, you might think – but that artist was Jon Hopkins… Rather than miss out on the release and pretend it never happened, I thought I would give you a little mini-review of the release, after all, Jon Hopkins was one of the men of the year.
The EP is called "Asleep Versions", and presents a slightly more ambient take on the producer's sound. The tracks are re-works of ones that appeared originally on his last album, the breathtaking "Immunity". The re-workings being recorded as a single 25 minute piece in studios in Reykjavik also add to the overall flavour.
"Immunity" starts off the mini-set, and is an exercise in restraint. There are very delicate keys backed up by ambient growls, and a vocal provided by King Creosote, creating a dense, atmospheric track. The next track "Form by Firelight" is a little more uptempo, and showcases the angelic voice of Raphaelle Standell, blending in nicely between atmospheric pads and subtle rhythmic elements.
The final tracks are both Asleep versions of the tracks "Breathe This Air" and "Open Eye Signal". The latter track is simply stunning – it seems to burst from a cloudy sky to reveal itself in almost heavenly glory – as uplifting a track as you will ever hear –  glorious production across a sprawling 11+ minutes allowing Hopkins to really spread his musical wings.
A fitting way to cap a brilliant year for Hopkins; this EP is quite simply the musical equivalent of a flower in bloom – gorgeous.