John Grant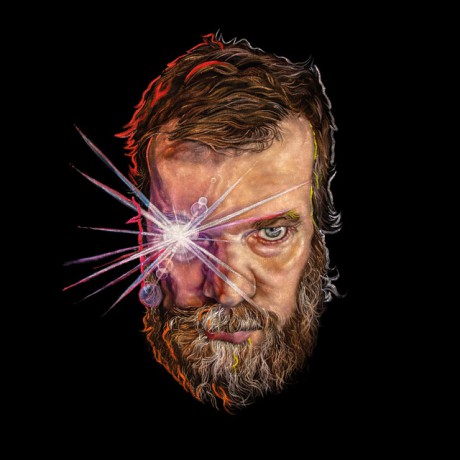 Boy from Michigan
Format:
Album
Label:
Bella Union
Release date:
June 21, 2021
By:
Johan Carlsson

John Grant has led an interesting life. Born in a conservative methodist family in Michigan, USA, his homosexuality was problematic, and he was bullied as a teenager. He moved to Germany in 1988 to study languages and started listening to a wide range of industrial, gothic and alternative bands like Ministry, Skinny Puppy, Siouxsie & the Banshees and Cocteau Twins. After returning to the US in 1994 he founded alternative rock band The Czars and went on to release an impressive six albums with them until the band split up in 2006. He then started working on solo material, with his first album "Queen of Denmark", a deeply personal (and often humorous) reckoning with his homosexuality and alcohol abuse. This material has a strong electronic bent.
He's worked with loads of other artists such as Goldfrapp, Sinead O'Connor, Tracy Thorn, Beth Orton, Midlake, Kylie Minogue and Robbie Williams. He also has a project called Creep Show together with Wrangler – a band consisting of former Cabaret Voltaire vocalist Stephen Mallinder, as well as Phil Winter and Benge. But enough about John, let's dig into the music.
The new album "Boy from Michigan" continues to dig into his past, and his observations about the world we live in, while further exploring his own electronic palette. His last album "Love Is Magic" is a more upbeat affair, as Grant almost goes into disco territory on some songs there. "Boy from Michigan" is a softer, more introspective album where he marries electronic backdrops and vocoders in more singer/songwriter-styled songs. And it works wonderfully. Like the beautiful ballad "The Cruise Room", where Grant's deep, dulcet vocals vibrate and meld together with the thick, atmospheric background to great effect. The quirky, robotic track "Your Portfolio" suddenly erupts into the most stunning use of a vocoder this side of "Bio-Mechanic" by Front Line Assembly.
Then we have his magnum opus: the 9 minute song "The Only Baby" which just builds and builds, until it reaches a rousing crescendo with John wailing in desperation, breaking the sound barrier and then nothing remains except echoes of chaos. It is pure magic. I would give this album ten out of ten if it wasn't for some minor points. There are a few filler tracks, and I would love some more interesting drums as they are often very basic. Mere niggles compared to the overall album though – which is a work of art.