Johan Baeckström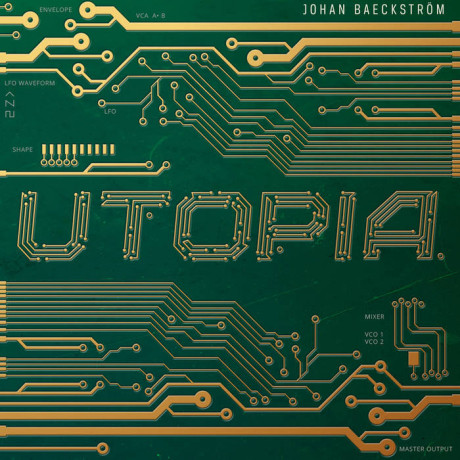 Utopia
Format:
Album
Label:
Progress Productions
Release date:
June 15, 2018
By:
Johan Carlsson

The cynical part of me is a little bit upset that Johan Baeckström's solo material is so obviously inspired by the two Yazoo albums, albeit more lush. Then again those are some damn good albums to draw from, and Johan is an excellent composer – a black belt songcrafter – so I'm inclined to forgive him. Plus he has a great pedigree in synthpop, being one half of the brilliant Daily Planet.
And actually, some of the best analogue synthpop melodies ever to grace my ears are found on "Utopia", like on "I Can Read Your Mind", seemingly very influenced by the Yazoo classic "Nobody's Diary" – which really is the best synthpop song ever made. This masterpiece is then followed by the stunning instrumental "Cassini", making the mid-section of "Utopia" the fundament on which the rest of the album relies. It seems like Johan's saving the more upbeat tracks for his solo stuff, and I really don't mind. I think synthpop works best when you can dance to it.
To continue the Yazoo comparisons, Johan is no Alison Moyet – but then who is? The baryton is usually strong in this genre, but his vocals are buttery smooth and refreshingly unsmitten by David Gahan. Not too far off Jarmo's sweet voice in Daily Planet.
If you're into the more nice and poppy side of synthpop, you really shouldn't miss out on "Utopia". It's not revolutionary, but evolutionary.