Johan Baeckström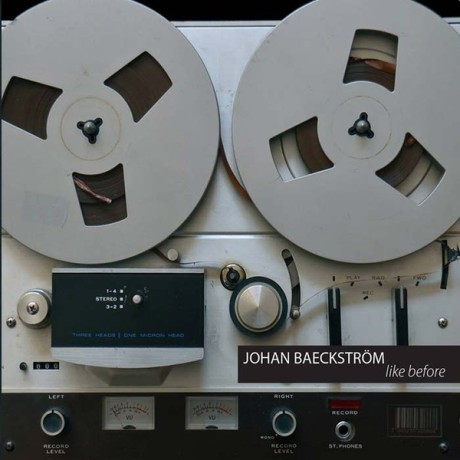 Like Before
Format:
Album
Label:
Progress Productions
Release date:
June 5, 2014
By:
Niklas Forsberg

It may come as no surprise that I am an avid Daily Planet fan. Somehow, for me, this profoundly talented synthpop duo became synonymous with vocalist Jarmo Ollila. His voice was, and is, one of the best in the genre. It becomes painfully clear that I have underestimated Johan Baeckström's contribution while listening to his marvellous "Like Before". Calling him the Swedish Vince Clarke may sound cliché, but it is what describes him best. Mesmerising analogue carpentry, sweeping melodies, kick-ass choruses and the vocals! Johan's chords sound fantastic with an impressive range not common in the synthpop genre.
Daily Planet, much like Depeche Mode and Camouflage, are spoilt with two brilliant singers and it would be interesting to hear Johan provide vocals if the duo decide to release more material. "Like Before", instrumentally, sounds like a lost  Yazoo album. Impeccable harmonies and knob twiddling paired with Baeckström's technical skills make this a dream come true for vintage synth fans. "Like Before" sports eleven pearls, where "Great Unknown", "Talking In Your Sleep", "Tonight" and the brilliant Rational Youth cover "Saturdays in Silesia" shine most. And then I'm not even mentioning the heartfelt ballad "One Last Time" or otheworldly first single "Starlights"!
Let's all hope Vince Clarke listens to this gem and decides to go back to his analogue strenghts. Still, he has a windling task trying to create something on par with what Johan Baeckström has managed here. "Like Before" successfully goes back to the eighties , but somehow manages to sound irresistably fresh at the same time. Hats off, Johan!