Imogen Heap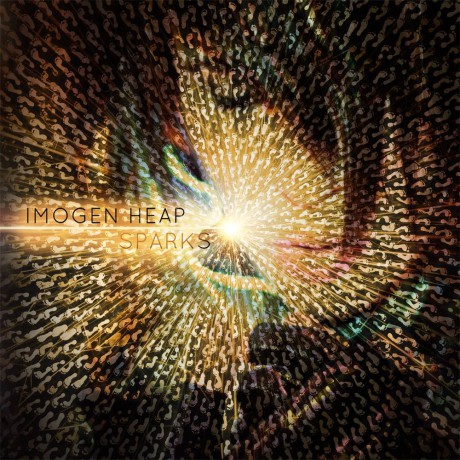 Sparks
Format:
Album
Label:
Megaphonic Records
Release date:
August 18, 2014
By:
Mike Whyte

Some of you Release readers may be lucky enough to have come across Imogen Heap during her time as part of the duo Frou Frou. You may have even followed her through her solo career. I discovered her through her rather amazing "Reverb" festival at London's Roundhouse – which culminated in this album's launch.
A little about Heap then: she is a London singer-songwriter who incorporates cutting-edge technology into her contemporary music, including a pair of gloves she has developed which mix songs and create sounds while you move them. Her latest album, her 4th solo effort named "Sparks", was developed through fans sending in "sound seeds" (900 in total), and using them to create tracks 3-monthly. Each track was then recorded over two-weeks and released online with a video.
So, if you like, "Sparks" is not just a new album, but a compilation of tracks taken from this 3-year period of activity. An interesting concept indeed.
To the album tracks then. After a quite traditional piano track, "Entanglement" is a little bit more electronica-based – lush vocals swoop over strings and clicking beats and backing. "The Listening Chair" is a fun, playful track which is Bjork-esque in a way (in the fact I could imagine her making something like it). "Lifeline" has some nice bass-y backing, sounding a little like she is singing as backed by Autechre back in their 90:s pomp (interestingly enough Plaid, a descendant of Autechre played as part of her Reverb festival). "Neglected Space" is quite experimental spoken word at times, but is interesting enough.
There is so much invention through the album, it makes you wonder why so many other artists struggle to make their tracks sound different. Consider "Run-Time", which changes 3 times during the space of just one track, or "Xizi She Knows", which incorporates Mandarin counting into its structure.
The 14 tracks make up a decent album, with the release I had having another album made up of instrumental versions of the same tracks. Not all of the tracks sat well with me, "Me the Machine" being a little too washy for me, but on an album that is so wildly varied, this is unsurprising. I'm sure everyone who gave this a listen would find something they really liked and something they didn't – the aural equivalent of a box of chocolates…
Though at times it strays towards modern classical music rather than electronic, this is an album that really shows the creativity of the artist Heap, and is worthy of repeated listening for that. A very creative album from a very creative artist.