Iamamiwhoami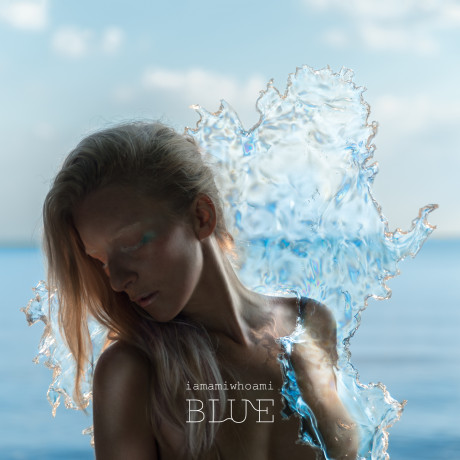 Blue
Format:
Album
Label:
To Whom It May Concern
Release date:
November 10, 2014
By:
Peter Marchione

The original concept behind audio-visual electropop project Iamamiwhoami was, and basically still is, based on single video releases. In the very beginning the whole thing was totally faceless but, since long now, we know that the project is led by Swedish artist Jonna Lee and producer Claes Björklund.
This third album "Blue" follows the suggestive electronic pulse that we are familiar with by now. While the Iamamiwhoami modus operandi easily could have ended up in an overhyped dish with no actual substance, it quickly proved the very opposite. The reason is actually very simple; songwriting skills. While many artists walking the thin line between experimental electronica and pop forget to write actual songs this has never been the case here. Lee and Björklund master the balance between presenting a strong tune and season it with just the right amount of twist. The result is far from being original sounding and I could easily name drop a number of other artists in the same vein and with the same reference records in their basements. The "Blue" album still feels both honest and ambitious at the same time and manages to keep the listeners interested throughout the album.
Compared to the "Kin" album the songs are somewhat more commercial but still this doesn't hurt the tunes since there is always room for good pop music! The style of the vocals still have a definite Kate Bush quality to them but to me that is perfectly fine since Ms Bush seem to have forgotten about the pop format long ago. Synth stabs and ambiences also have an eighties style to them but always with a depth that is generally lacking when artists want to recreate this golden era of synthpop.  The Iamamiwhoami project is often compared to The Knife and/or Fever Ray, and sure, there are similarities and on earlier releases they were even more obvious. But while the Dreijer siblings always seem to endeavor an avant garde image Jonna Lee and Claes Björklund are way more welcoming towards the "standard" listener. Still, there is more that meet the eye here;  the songs are faceted, containing hidden references and obscurities that, in their own right, make this album quite interesting.
Album opener, "Fountain", was originally released quite a while ago and I was totally blown away by it. I must admit that I was expecting the album to be more like "Fountain" plus a couple of almost as good-tracks but was soon proven wrong; this album definitely works as a whole and there are a number of tracks up there with the first tune, if not even better. "Tap Your Glass" contains a marimba style sequence that gives me the most nidicolous smile in the world and "Vista" makes me completely lose track of time and space. Of course, if one try to find weak spots it is possible but I feel that an album probably cannot be more perfect than this.
I am so glad I haven't dropped any spontaneous claims of having heard the "album of the year" earlier because with the November release "Blue" in my hands and ears it is obvious that this release is the real deal.