Hot Chip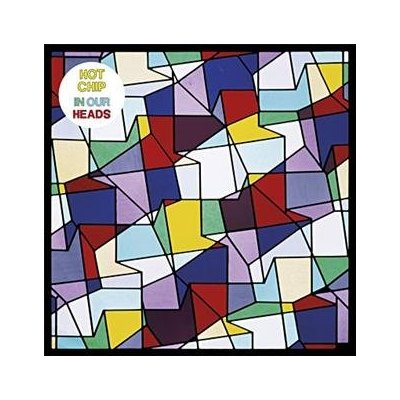 In Our Heads
Format:
Album
Label:
Domino Recording Co.
Release date:
June 11, 2012
By:
Johan Carlsson

Hot Chip plays an unlikely mix of funk, synthpop and disco. With a great deal of success, I might add. This, the London based dance outfit's fifth album, continues their odd brand of music. Alexis Taylor's frail voice still twirls over the quirky melodies, and fat synth bass lines still undulate underneath the disco beats. What has changed – at least a little bit – is that the songs on "In Our Hands" sound a bit more direct than their earlier work. More optimized for pleasure if you will.
I was a big fan of their last album "One Life Stand" which has got some absolute stompers on it, and I'm quite the fan of this new album as well. It has a bit more of a disco feeling, with the party just around the corner all the time. "Don't Deny Your Heart" is a brilliant little disco pop ditty that's just a bundle of fun with it's hilarious voice samples and funky guitars. The lead single "Night and Day" is classic Hot Chip, with a phat bass – sorry, that's just about the only way to describe it – that just brings the electro funk right here. There's a lot of great songs to talk about on "In Our Heads", but if I had to pick a favourite it would probably be "Flutes", a long and epic, dreamy and emotional electro pop track that I've played over and over again. It just grows and grows.
Aren't there any weak spots then? Well yes, not all songs manage to keep the standard up, and Alexis' vocals sound a wee bit too thin at times. But these are minor points regarding this otherwise excellent album.