Hologram_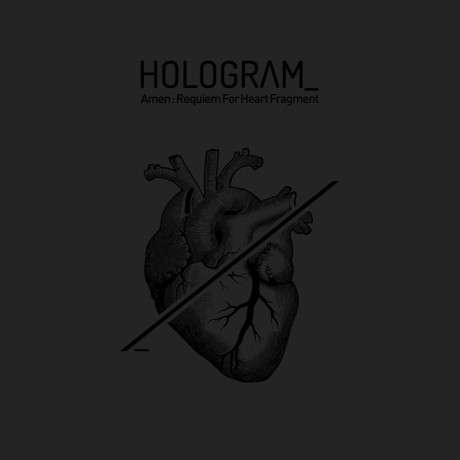 Amen: Requiem for Heart Fragment
Format:
Album
Label:
Ant-Zen
Release date:
November 4, 2016
By:
Mike Whyte

Hologram_ is the artist Martin Delisle, returning to follow up his first effort, "Geometrical Keys".
It is a crunchy, industrial opener which builds from a religious style choir into a pounding techno beast. "Vertigo Inferno", which follows, plays with the sounds in amazing ways, as choral notes are interrupted by all manner of IDM craziness – one of my favourite tracks of recent times. "In Pandemonium" is another track that had me making positive sounds – it is slightly dark, yet as playful as a puppy in the cutting and chopping up of rhythms.
There is much to be said for the artistry on show here, as Delisle is one hell of a producer. The sounds are complex yet clear, everything is insistent without being over-complicated, and there is a nice balance between orchestrated and percussive notes. The tracks work separately, but also gel well together as a whole, thanks to the recurring motif of the religious choral singing which permeates the entire album – none more so than on the track "Echoes".
Some of the repetitive elements work really well too. "Coda Sphera" almost sounds like a shard of musical crystal, taking sounds and repeating elements as more are added and taken away, like various shades of light passing into sound waves. "Nostradamus Conspiracy" is compelling, but just a little too much of all the above elements, making it a little tough to listen to through a pair of headphones.
Can I fault this album? Well, not really – though I don't think it is as out-there musically as it may seem to be. Indeed some elements, such as IDM, may even date the music to a particular time. What we do have though, is a producer of great music of a style, with plenty of talent for sound design, and a willingness to entertain. One for the heads, and sometimes the feet.