Haujobb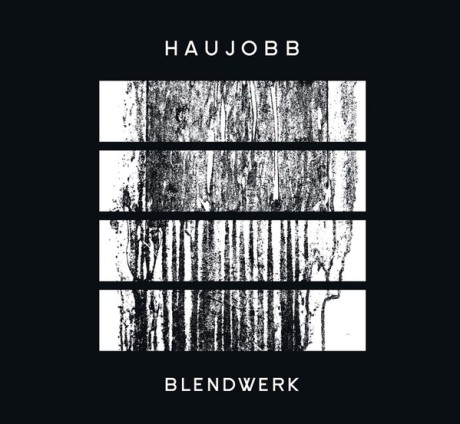 Blendwerk
Format:
Album
Label:
Basic Unit Productions
Release date:
November 10, 2015
By:
Johan Carlsson

After a long hiatus, Haujobb returned in 2011 with the excellent album "New World March", which saw a shift in their sound towards a sort of dark, hyper electronic synthpop but with a very refined sonic palette as per usual when Daniel and Dejan tract their synthesizers. The follow up "Blendwerk" took its sweet time too, but now it's finally out and it was well worth the wait. Continuing the trend to have a new sound for each album, Haujobb has gone deeper into old school "Sheffield" EBM / industrial style songs, meaning most songs are basically just layered beats, atmospheres, a monotone bass and some vocals, at times very dominant. But damn, they make this recipe go extremely far.
I can see this album divide the fans a little, but I think it's one of the stronger albums they've done. They have such technical and musical skills that they can wring the most out of the minimal style – which is more complex than it appears. Check out the supremely groovy EBM flirt "Failures" or the monotone masterpiece "Little Miss Danger" for example. The latter starts off with a hint of trepidation, before a massive bass turns up, building momentum right until the end. Brilliant.
I find it fascinating how Daniel and Dejan never stands still, always trying new stuff and influences from a whole bunch of other genres, all the while keeping it all very "Haujobb". This time they're projecting hints of The Klinik and Portion Control onto their canvas, but it still sounds modern and fresh.