Gesaffelstein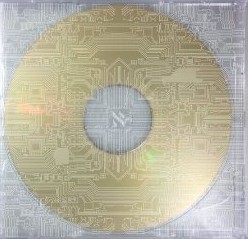 Aleph
Format:
Album
Label:
Parlophone
Release date:
October 28, 2013
By:
Mike Whyte

France has a proud tradition of techno artists – some of my favourites hail from the country just across the Channel from me. Laurent Garnier, Air, and let's not forget Daft Punk, are just the cream of a scene filled with creativity and chart topping success. Gesaffelstein is one of the latest (he's been around for a few years though), but also probably the most different.
This particular French artist likes to rock hard – having just as much in common with industrial music as he does with techno. An intriguing proposition then?
Gesaffelstein featured on Kanye West's recent album "Yeezus" (influenced by industrial music), producing 2 tracks, including "Black Skinhead", the main single. He has also remixed some of the key artists of recent times, not to mention the Brodinski connections…
Maybe you have heard "Pursuit" (and seen the video); it's a track that appears early on, sets a blueprint for what is to come – it sounds as much like a call to arms as it does a techno/EBM track – shouted army-like refrains and military style drums lead to a feeling of an industrial army going into battle. Contrast this with "Nameless", which dreamily clangs away, not really caring if you're listening to it or not. The title track would be great in a horror movie – it has a genuine creepiness that would sit well with any good modern-day ghost story.
There are a few tracks which don't do it for me. To start, those that feature vocals here leave less of a favourable impression, as it feels the voices date them somehow, cheapening the impact of some good tracks (listen to "Destinations" to see what I mean). There's something very fresh about the instrumentation that doesn't need to have spoken word nonsense poured all over it, as has been done countless times before by lesser artists talent-wise than we have here. Also, "Helifornia" I feel will divide people pretty easily, those liking the industrial west-coast vibes, and those fearing the giant screeching ear-worm this track builds around. Then there are tracks like "Wall of Memories" that feel like demos rather than fully-formed pieces of music, a shame. Contrast the previously mentioned song with "Duel" (my favourite here), and you will see how under-cooked it seems – a restaurant meal compared to a TV dinner would be my way of describing it.
A bit if a mixed bag for me then this one. On the plus side – a talented and sonically interesting sound palette, and on the minus – a few too many miss-rather-than-hit tracks which I would be happy to never hear again. Could be great, with a stricter quality control filter.