Gasleben & Electric Friends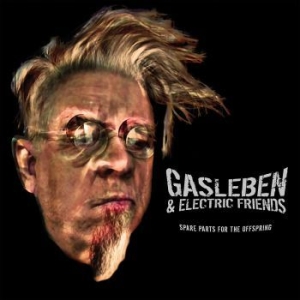 Spare Parts for the Offspring
Format:
Album
Label:
Xenophone
Release date:
May 14, 2021
By:
Niklas Forsberg

Karl Gasleben and Dan Söderqvist are true rarities and legends in the Scandinavian electronic music community. Their different past projects have all achieved cult status: Älgarnas Trädgård, Anna Själv Tredje, Cosmic Overdose and of course, the still very potent and active, Twice A Man. Their own label Xenophone and sister label Ad Inexplorata have kept busy during the pandemic, releasing the latest Twice A Man album, Anna Öberg's "Varelser inuti" and most recently the gem that is Karin My's "Silence Amygdala". "Spare Parts for the Offspring" collects songs from the mind of Gasleben, sung by Anna and Karin, as well as Peter Davidson – his "electric friends".
It only takes a few seconds of "Secondhand" to recognize the musicality and textures. The music is intricate yet accessible, complex yet straight forward. Terminal Captain Gasleben is a master of composing, building and transforming songs into beautiful beings. This opening track could very well have been lifted off a recent Twice A Man album. It's a slow beast, yet it contains captivating power and edge. Still, it might be my least favourite track on this album. The tempo picks up right from the second song "Some", where the overall synth sound really shines. This is obstinately brilliant synthpop with daring vocals.
"Spare Parts for the Offspring" offers up modern electronic pop in cooperation with both ambient and almost club-like sounds. It's more pop than art this time and personally I am very grateful for this, as I love Twice a Man, or members thereof, when they opt for synthetic pop instead of new age-like experimentation.