Gabi Delgado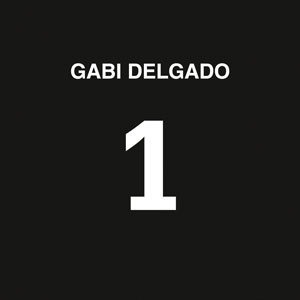 1
Format:
Album
Label:
Golden Core
Release date:
February 28, 2014
By:
Mike Whyte

A fan of DAF? Then you have come to the right place, as the frontman Gabi Delgado's solo album "1″ is next up on my turntable. Mr. Delgado has been plying his craft since 1978, can you believe – when he co-founded Deutsch Amerikanische Freundschaft. Going through from the 80:s to the 10:s obviously must give you a wealth of musical experience to draw on – but will it still keep your music vital?
"1" is obviously the answer for now – an 18-track solo effort designed to please both fans of his former outputs, and modern-day techno and electro heads.
It's heart is definitely on the dancefloor, all you have to do is listen to "Sciencefictionliebe" to realise this – there are beats, squelchy basslines and all manner of electronic bleepery. "Alles gute zum Geburtstag" is a bouncy little minimal number – very techno, and with the characteristic spoken Delgado vocal which permeates this album. "Tanzen Brutal" is my kind of track – quite raw, fast-tempoed, and dark, dark, dark.
Overall, the album is good, but only appears to have one gear. If I am being extremely picky – this is not what an album should be. An album should have depth, versatility, exploration – even tell a story… This however is a fine collection of songs, and will please those it is meant to please, while those who are not fans will probably hear these tracks on dancefloors, enjoy them for what they are, but not really think too much about them afterwards. They're good, but not something you can imagine people repeat-listening to.