Full of Keys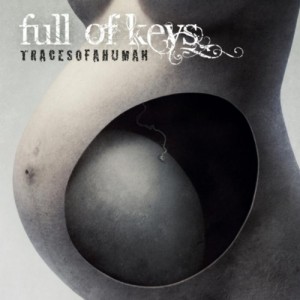 Traces of a Human
Format:
Album
Label:
QI Music
Release date:
February 1, 2012
By:
Johan Carlsson

I first heard of Full of Keys last fall when I was directed towards the song "Desolate", a sublime piece of ethereal electropop with high aspirations. It went on repeat for quite a while, and I kept looking for some more music to come out of the Full of Keys camp. Now Stockholm citizen Anni Bernhard's project has released a full length album called "Traces of a Human", and although perhaps no songs are as immediate as "Desolate", there are some fantastic stuff on here, with no signs of "debutness" or whatever you want to call it. Anni has created a very developed sound, reminiscent of both Delerium, Nightwish and Imogen Heap. Sort of.
It's a fairly slow paced album, with dark, piano heavy slow songs like "Suicide Bridge" rubbing shoulders with powerful ballads like "Human", with beautiful violins and sad, wailing vocals. In fact, the interesting instrumentation is one of my favourite things about "Traces of a Human". Violin, piano, and guitar all intertwine with all the electronics, creating a full, intriguing soundscape.
This is a very strong debut, and bodes well for the future. I can't wait to see what Anni comes up with.