Empirion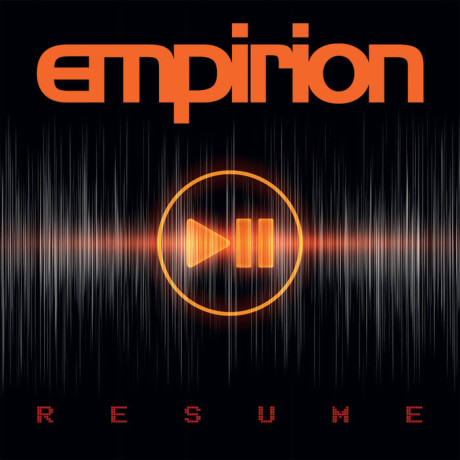 Resume
Format:
Album
Label:
Dependent Records
Release date:
August 23, 2019
By:
Mike Whyte

A slow escalation of sound starts off "Resume". The music soon erupts into a slow pounding of heavy, heavy beats, and some assorted electronic flourishes. This is statement of intent from the industrial techno duo Empirion.
They met as DJ:s on the rave scene of Essex, and at one time supported both Kraftwerk and the Prodigy, even remixing the classic "Firestarter" track. At their peak, they were travelling the US alongside the likes of Moby and 808 State, and signed to XL – everything was looking good. Unfortunately, the health of one of the founder members, Bob Glennie, brought problems to the group – without going into detail leading to the unfortunate death of Glennie, and the disbanding of the group.
2011 brought back the group as a duo, culminating in this album eight years later. The new sound has obvious rave influences, yet a more industrial feel. For reference, think of some of the Prodigy's heavier moments, such as "Their Law"". Back to the tracks then.
"Stepper" has to be the best thing on here. It's clever, yet also very catchy, and uses interesting effects and samples to propel it along. I listened to this three times in a row while reviewing, which should give you some idea of how catchy I found it. Closely following behind – "Lock It Down", which is possibly the hardest track of the whole set, veering between quiet moments with angry samples, and moments of extreme beat-driven noise – wonderful. "Red Noise" too is an awesome track with lovely acid squiggles permeate a dense drum soundscape, with occasional instructions to "..move your body" thrown in along the way.
Though I want to avoid comparison with the other Essex dance band as much as possible, their are obvious comparisons to be made. Both operate in the big beat / slightly rock style of music, both incorporate the quirky use of samples, and both know how to get more than just your foot tapping. "They're In My Dreams" is this type of track – it could have been made by the Prodigy, if they had turned their effects units more to the "metal" setting. It clanks along pleasantly enough, and the pace is very danceable – a solid track. One of the previously released teaser tracks "ADSR" follows a similar line – it's good, but I feel like I've heard it before somehow.
The other teaser track, "Too Many Masters Part 2″ (with Lucia Holm), is also OK, though the refrain does get quite repetitive – not one one of the best here. I wanted to like "Sideswipe" too, but unfortunately it didn't quite click for me.
Overall, a solid album made by people with an obvious love for their craft. Some of these tracks would even get you spilling your pint all across the dancefloor as you contrive to make shapes. And isn't that what good music is supposed to do? Welcome back, Empirion.