Various Artists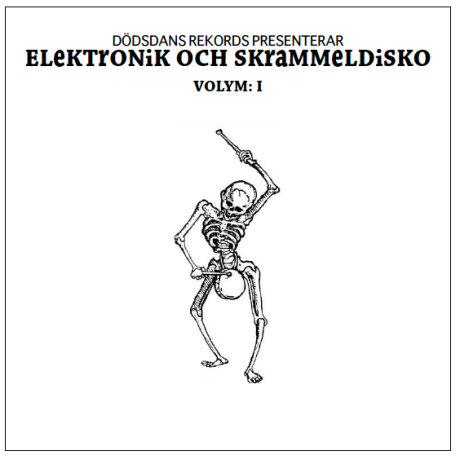 Elektronik och Skrammeldisko Volym: 1
Format:
Compilation
Label:
Dödsdans
Release date:
May 27, 2014
By:
Niklas Forsberg

It becomes more and more evident that Swedish label Dödsdans Rekords is filling a void in the electronic scene. They do it all. Dig up lost treasures, re-issue rarities as well as introduce us to new talent. "Elektronik och Skrammeldisko Volym: 1″ predominantly collects tracks from new acts and it is a vibrant palette of synthetic creations on vinyl.
Sine City is the new project from the mind of Art Fact member Anders Ljung. His stripped down Depeche Mode sound serves him well in "Feeding the Fear". Black Chair presents new track "Flowering" and while it may be a tad too stale for me it won't disappoint the fans. Pelotone is a true gem here, with breezy female vocals over analogue frames. A band to keep an eye on in the future. All in all there are 10 songs from as many artists, all of which lean towards the pop end of the synth spectrum. Quite a few of them will undoubtedly be labelled minimal, while Operation Blue Eyes, for instance, have a more rich complexity to their sound incorporating industrial elements and more layering of sound. Facit and Planet also give us lovely glimpses of their genius.
"Elektronik och Skrammeldisko Volym: 1″ has nothing but strong material, albeit without any real scorchers. Still, for the price, this piece of black gold is nothing but a bargain.