Elegant Machinery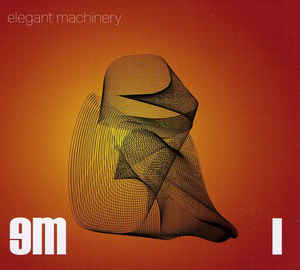 I
Format:
EP
Label:
Electro-Shock Records
Release date:
March 3, 2017
By:
Niklas Forsberg

There is always a demand and a hunger for Elegant Machinery. Their vibrant take on synthpop has captured hords of fans since 1990 and when their "first" comeback album, the stunning "A Soft Exchange" (2008) was released, many thought they were back for good.  Sadly, after some internal turmoil, they decided not to continue. Until now, that is. "I", first released digitally 2016, is the first in a series of three EP:s to be released this year by a new lineup following Robert Enforsen's many concerts where he has performed Elegant Machinery songs solo.
First track "I Say" is a decent track, albeit a bit formulaic. It's written, like all tracks on the release, by Enforsen together with part time member Jonas Kröjtz. This feels slightly odd as the booklet states former songwriter Leslie Bayne is a part of the current lineup. Still, "Shut up (And Take My Money)" picks things up as does the sad, soulful but catchy "Wheels in Motion", with additional female vocals, the track most reminiscent of classic Elegant Machinery. In it's video companion we experience a tormented Enforsen far from his usual cheerful persona. "Future Breakup", a modern sounding midtempo piece, rounds things off.
Plus as always for Roberts blistering vocals. They save the EP from drowning in a saturated genre. I hope to hear more of Bayne's songwriting on forthcoming releases. "I" shows Elegant Machinery in a more contemporary costume. I'm guessing as a result of not having access to the machine park used on older albums. Let's see what the future holds.