EFF DST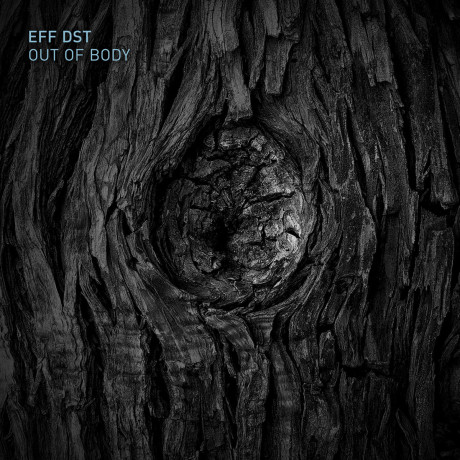 Out of Body
Format:
Album
Label:
Hymen Records
Release date:
February 15, 2018
By:
Mike Whyte

Dmitry Stepnov is back almost exactly one year after his previous release, "Blackout". This level of output can sometimes indicate an artist with an abundance of ideas, or it can highlight a lack of them. Stepnov has enough ideas for ten acts it would seem.
Across this album electronics rule – techno sounds mix with dubby elements, beats give way to moments of ambience, and the production is on point throughout. "First Sight" is the perfect way to delve into this collaboration of sounds, as it has so much going on sonically, yet each individual sound sits in its own space and time, creating a musical collage around your head.
EFF DST can also make music that sounds like it could soundtrack movies as well as set the techno dancefloor on fire; listen to "Smash Them All" to get a feel for this. The track moves along and you with it, yet it could easily be the backing track as the film credits roll. Similarly, if ever there was a scene with a cyborg doing whatever it does best in the near future, the director could do a lot worse than listen to "Sublunar", which seems to be crying out for some visuals to go along with it.
I love the opener, "Growing Anger" – the low growling and churning at the beginning of the track do hint at something organic and menacing waiting for its moment to escape its confines. When it finally does, it is like the Prodigy attacking you through a lightning storm."Blind Faith" has amazing sonics – it pops and fizzes along in both ear drums, the sounds as clear and detailed as if they were being played right next to you. My favourite though is "Ripped Rise", which is beautiful and anthemic, while being a total beat-driven beast. There aren't too many tracks I listen to that actually stop me dead and demand my attention – this one absolutely did. I couldn't focus on anything else other than this track until it was over – look for it in my year end list this year – it will probably be there. "Punch Header" came close though, the up-tempo beat bonanza that finishes the album off is a masterclass in rhythm and repetition – believe me, this track will destroy dancefloors.
Not all tracks pushed the right buttons for me unfortunately – "Carrier" was a little too "light" in this set, being slightly dubby, but actually not very bassy at all.
So, do I love this album? I do indeed. It's clever, it makes you move and it mostly entertains through its ten tracks. EFF DST is a master at work, and one any self-respecting electronic music fan should know.