Download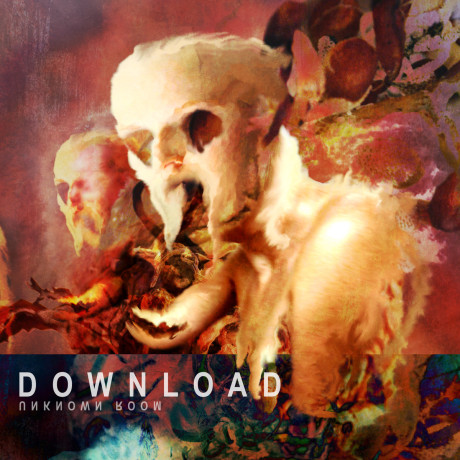 Unknown Room
Format:
Album
Label:
Artoffact
Release date:
March 8, 2019
By:
Peter Marchione

During the full-scale turmoil in the Skinny Puppy camp back in 1994, Dwayne Goettel and Cevin Key formed Download together with Phil Western and Mark Spybey. Following their established brap workflow (gather together, hook-up electronic instruments, get high and record) there was an obvious Puppy angle to what was presented, but at the same time with a 90:s techno topping. Skinny Puppy minus vocalist Ogre means full club mayhem?
During the 25 year existence of this project, both sound and members have varied. Several prominent guest musicians have also passed through the Subconscious Studios, like e.g. Genesis P. Orridge, Anthony Valcic and Ken Marshall. Naturally, the sound has evolved; from contemporary cut-up beats to twisted industrial ambient. Still always with that familiar Key coherence.
When the debut album "Furnace" was released in October 1995, it was somewhat overshadowed by the death of Goettel, just a few months before. The brand new "Unknown Room" suffers from a similar tragic event: the passing of Phil Western in January. As the current Download lineup was Western and Key, one may now ask oneself if this means the end of Download, altogether.
So, what are we given this time? Well; quite a lot, actually! This is unmistakably a Download release, mixing different approaches from every earlier eras (minus the vocal stuff on earlier releases). This eleventh studio album was recorded over several years, finally rounded up with a two-month intense session in Los Angeles in the autumn of 2018. For both fans of alternative electronic music and synth geeks, the result is overwhelming.
The duo manages to combine influences from the 70:s layered soundscapes like e.g. Tangerine Dream, "Back & Forth" era techniques, modern age modular madness and an overall haunting, yet never exaggerating mood. And while there are no real vocals on "Unknown Room" there are still vocal samples nicely integrated into the sonic image. The combination of these samples and the instrumental parts brings up memories from "The Ghost of Each Room", released by cEvin Key back in 2001.
In many aspects, this is an odyssey of what one might expect from the people involved. Still, they have succeeded to present this nine-track release with a timeless rather than a retro aura. If this turns up to be the very swan song of Download, they definitely went out on a high note.