Diskotek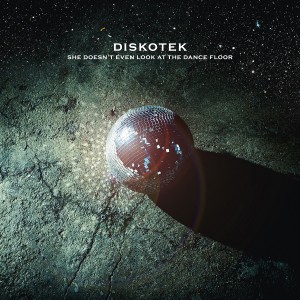 She Doesn't Even Look at the Dance Floor
Format:
Album
Label:
Universal
Release date:
September 2, 2011
By:
Johan Carlsson

Do you need a fix of radio friendly, catchy electronic pop? Well, look no further, because Diskotek is here to satisfy you. Diskotek is a Norwegian band following in the footsteps of A-ha, but you can also trace some New Order and Pet Shop Boys in there.
The band is a four-piece and is fronted by a man called Jan Thomas Moen, and they've been around since 2006 when they released their debut album "I Wanna Dance With Somebody, Anybody". In 2009 they signed to Universal, and I'm guessing they want to reach another level with this album. Which I think might be possible! The album starts with no less than four stunning pop songs and you can tell that they know what they're doing.
The album does however take a downturn after this, and becomes a lot more bland, and a bit short on identity or soul. The first half however is top class.