Die Krupps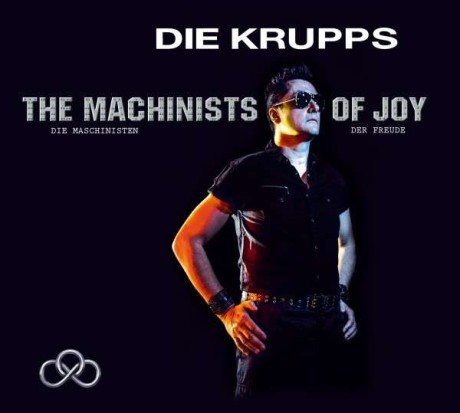 The Machinists of Joy
Format:
Album
Label:
SPV
Release date:
October 25, 2013
By:
Fredrik Schlatta Wik

Die Krupps fans have waited a long time for a new album – 16 years to be exact. In 1997 Die Krupps released their last album "Paradise Now". Since then the Engler factory has been releasing some compilations and singles; the 2 latest singles are included on the new album "The Machinists of Joy", i. e. "Risikofaktor" and "Industrie-Mädchen". The line-up of Die Krupps is today Jürgen Engler of course, old hero Ralf Dörper and hard bashing metal guitarist Marcel Zürcher.
"The Machinists of Joy" is aptly named; the main theme of the album is industrial old-school EBM, with fantastic melodic basslines and poses a return to the Die Krupps' roots and form. If almost feel like a lost album from the "I" and "II: The Final Option" era, 2 of my absolute favourite EBM albums of all time. Yes, the crossover parts are still there at times and have been integrated tastefully and beautifully into the songs, but they never feel dominant.
They have collaborated with a few noteworthy people on some tracks, for instance "Panik" with Metal Urbain and also a track with Wolfgang Flür. The first part of the album is more EBM than crossover and in "Nocebo" the metal parts are introduced for real, making the track sound almost like something from Rammstein. In "Nazis auf Speed" the homage to Rammstein is obvious. I like it. Although the theme is mostly the same – industry, grit, steel and hard work, the album is varied and the melodic bits are as inventive and clever as ever. The Stahlophone is put to good use. The production on the album is tight and crisp (for a EBM/crossover album) and actually quite dynamic in my ears and when turned up really loud it sounds amazing. The vocals are really in your face and the basslines move your internal organs around a bit, as they should. Most songs are sung in German and English but there is also the French track "Sans Fin" (Without End). My favourite tracks are "Schmutzfabrik", "Part of the Machine" and "Essenbeck", apart from the singles mentioned above of course.
So is this album going to appeal to a new audience? Doubtful. Are the old fans, especially old EBM farts like me, going to like it? Undoubtedly yes.