Depeche Mode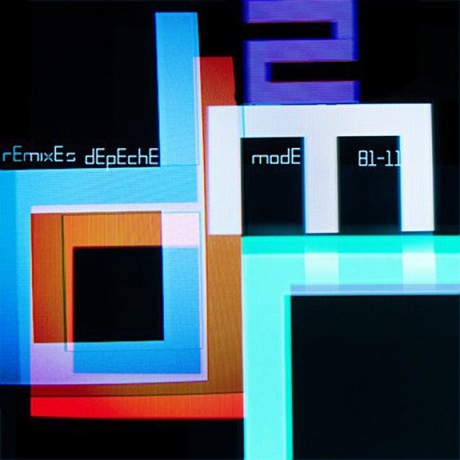 Remixes 2: 81-11
Format:
Compilation
Label:
Mute
Release date:
June 8, 2011
By:
Peter Marchione

It is far from unwarranted to be a wee bit ambivalent regarding this remix compilation. After all, a quite similar looking release hit the shelves just a few years ago – with, pretty much, the same artwork and release plan. But then again, this genre of bands tend to have fan base fanatical enough to justify this.
This time a new rendition of the classic Depeche Mode track "Personal Jesus", remixed by Norwegian remix duo Stargate, was chosen as the first single to promote this remix bonanza. I'm not sure however, that remixing a track that was once before a huge scale smash hit is such a smart thing to do. The original version is well established and while this new version obviously is intended to satisfy the younger audiences I'm not fully convinced that they are that much into DM in the first place. I would rather have had a new recording of the song, produced by the band itself.
The same goes for many of the other newer remixes on the three album set. Many of the club remixes tend to have a best-before date all over them and are most likely better off on 12″ club promos. Listening to Buchwacka's take on "Dream on" certainly doesn't give the same fresh taste in my mouth as back in 2001.
But, there are in fact quite a few goodies here as well. The Röyksopp lads delivered an inspiring remix of "Puppets" where they've transferred the Basildon early eighties into Tromsø today. If I wouldn't have been familiar with the original version I would easily have taken this for an original Röyksopp track. There is also a pretty hard-hitting half-tempo version of "A Question of Time", remixed by Joebot, that certainly hits the spot.
What most DM fans are after is all on disc 3; the remixes created by former band members Vince Clarke and Alan Wilder. While the latter delivered a remix of "In Chains" (a DM post-Wilder song) that is quite close to what I expected, Mr Clarke's version of "Behind the Wheel" was far heavier and more monotonous than my Erasure tainted opinion led me to anticipate. The Wilder rendition of "In Chains" is a layered, suggestive piece of work that starts out almost a cappella but breaks into complete "Songs of Faith and Devotion"-esque nostalgia about half way through the tune.
To sum things up: There are quite a few really great remixes here, both new and old, recycled ones (I personally love "Fly on the Windscreen (Death Mix)". Still, I'm highly skeptical of this release, with all its common practice "limited edition race to death" promotional campaign. It feels too much flogging a dead horse to simply cough up the classic Depeche anthems over and over and over and over…