Depeche Mode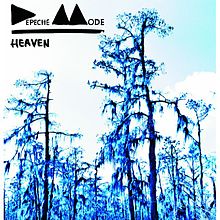 Heaven
Format:
Single
Label:
Columbia
Release date:
February 1, 2013
By:
Johan Carlsson

Even though the general consensus seem to be that Depeche Mode have lost it lately, people still seem very excited when new material arrives. And the debates are raging as we speak. Again, it seems like people are a bit disappointed. But I would like to present a different view.
Admittedly, "Heaven" is a very weird choice for a first single. For some reason, everytime we get a taste from a new Depeche Mode album, it's considered to be something of a comeback single, and as such it's meant to make a big splash and make people wake up to the fact that the band is back. Now, even though we as fans know the band has almost never been away, a big pop song would probably be better than a slow, guitary, bluesy ballad. Furthermore, it doesn't exactly sound like classic Depeche Mode, even though they have tested these waters before with "Condemnation".
That said, I actually like the song. It's got excellent vocals by both David Gahan and Martin Gore, a nice piano, bluesy guitars (and an electric bass for the first time?) and a slow analogue drum beat underneath. The production could be livelier, but I think it works for the song. A fat beat would not really fit in with the song, although I would really like them to explore the rhythmic side a lot more on "Delta Machine". The beats have been non-existent in their later output. At least it's got a great melody which I think has been missing from their material a long time.
The B-side "All That's Mine" is where the real fun begins though. It's got a sort of classic Depeche Mode B-side feel to it, and it's probably just me but I get some "Sea of Sin" vibes from it somehow. It's very electronic and edgy, but it also has great melodies and vocals – Dave sounds like he used to back in the days – making it a standout track. Granted, this song could also do with a rhythmic makeover, but if this is a sign of where the album is going, I'm in.
The remixes are an uneven bunch as usual, with the "Owlle Remix" being my favourite as it keeps the basic song structure melody but adds a bit of eighties disco feeling.