Dead When I Found Her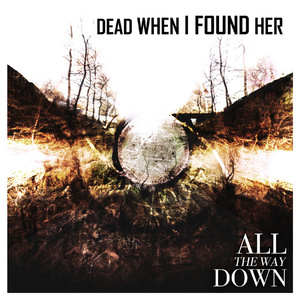 All The Way Down
Format:
Album
Label:
Artoffact
Release date:
November 13, 2015
By:
Johan Carlsson

If you're anything like me, you have a penchant for atmospheric, melodic industrial with movie samples, like early Skinny Puppy and their side project Doubting Thomas. Well, then you're in luck because Dead When I Found Her is taking this sound onward, into the future.
DWIFH is a one man project by Michael Arthur Holloway from Portland, Oregon. His last album was "Rag Doll Blues" which I reviewed very favorably, and now the time has come for his latest effort "All the Way Down" to enter into the fray. It has been extremely hyped from the label Artoffact as being almost like the second coming of christ and a huge departure in sound, so I was of course quite intrigued. Well, it turns out that "All the Way Down" is a natural progression of the already established sound.
It's a fantastic album, rewarding repeat listens with new details and noises. Michael's production skills are second to none, lending a crisp and well defined air to all songs. He's a master of creating dense atmospheres and epic, long and intricate compositions that constantly evolve. We have two songs around 10 minutes in length, and even though a lot of tracks sort of blend together there's a lot of variation with for example almost pop songs like "Downpour", with its vocoder based vocals, and the instrumental (well, Michael doesn't sing on it, but there are a lot of movie samples) "Seeing Red" which is a frenzied drum bonanza with added noise and chaos. The subject matter, as well as the music, is rather dark. The lyrics deal with old age, death as the inevitable next step of one's life.
It's not a groundbreaking step forward, but it is an artist that keeps refining himself and "All the Way Down" will certainly feature on my list of albums of 2015.