Dead Can Dance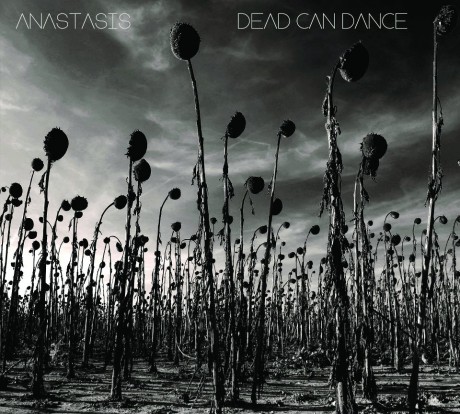 Anastasis
Format:
Album
Label:
Pias
Release date:
August 14, 2012
By:
Fredrik Schlatta Wik

Pleasantly surprised by the announcement of the return of Aussie band Dead Can Dance, I decided to find my old records with the band and have a listen again. But before I had the chance to do that, I got the new album and opted to have a listen without reminding me of what they used to sound like. Dead Can Dance disbanded 2 years after their eighth album "Spiritchaser" released in 1996 and have since then been reunited briefly for a world tour in 2005 but they have not released any new album. The members of Dead Can Dance, Lisa Gerrard and Brendan Perry, have been busy bees since and released a number of solo records and collaborations. Lisa Gerrard has been heavily involved with film music and it can be heard in parts of the production. Their new album is fittingly entitled "Anastasis" (Greek for resurrection). It has 8 tracks, although it has a playing time of almost 1 hour and it is released on PIAS Recordings.
The intro of the first track "The Children of the Sun" sounds like Vangelis. Mellow sorrow pads and then a burst of interesting percussion. It is a dreamy gloomy start in the nice meaning. The track is an excellent introduction to the world fusion music theme of the album. They manage to mix a variety of instruments, both electronic and acoustic, with melodic and percussive elements from all over the world, but without losing coherency throughout the album; no small feat in itself. It is a musical journey through Europe, Asia, India and North Africa (and probably the rest of the Earth). And it is like Dead Can Dance never disbanded – you recognize the soundscapes, string arrangements and Brendan's voice is a strong as ever, of course enhanced by the trademark reverb of doom. Throughout the album Lisa and Perry take turn on vocals providing diversity and interesting combinations. Lisa's magnificent voice is still crisp and her glossolalia language imaginative, as it should be.
My favorite track is "Opium", a growing piece – bombastic and mythical – with a strong vocal melody backed by intricate percussion and rising strings. The penultimate track "Return of the She-King" is for me an obvious play with, or ode to if you will, my heroine Enya and her "May It Be" track for The Lord of the Rings movie trilogy, done in a very nice way with a gothic highland aura of grandeur.
The album is well produced and the cover is beautiful with sunflowers in sepia. Some might find the album slow and unvaried, but for me it is the small variations and evolving melodic adventures that are great. It is perhaps not an album you listen to before you go to a club, but it is an excellent companion on a rainy day or in the headphones when the end of the working day seem far away.
If you liked Dead Can Dance before, you won't be disappointed. I wasn't, and if they are new to you, and you like filmic, dreamy landscapes and exploring and broadening new ethnic musical regions, this could be a real gem for you. I am fortunate enough to have tickets to see them on their world tour in Royal Albert Hall in London. I can't wait.