Daybehavior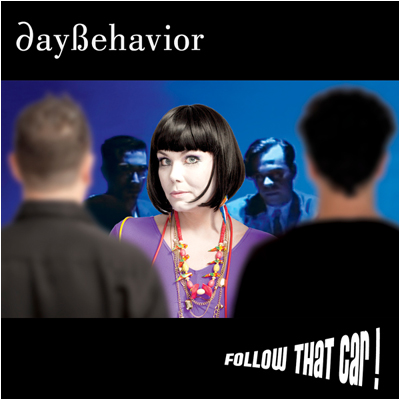 Follow That Car
Format:
Album
Label:
Graplur
Release date:
September 14, 2012
By:
Fredrik Schlatta Wik

It has been a long time since Swedish band Daybehavior released their last album "Have You Ever Touched a Dream?" and also a long journey for the members of the band Tommy Arell, Paulinda Crescentini and Carl Hammar. A couple of years back some new tracks emerged: "It's a Game", "City Lights" and later "Silent Dawn". They are included in the new album "Follow That Car" along with 9 other songs. Being the third album since their debut in 1996 no one can blame Daybehavior for releasing too many records, but when they do, they do it right. I really like "Follow That Car", it is more back to their roots in synthpop compared to their more commercial dance oriented last record (which I actually enjoyed as well). But they do it without sounding dated. The production is top notch and the melodies are absolutely invigorating.
The basic subjects of the lyrics are generally love, feelings and relations, nothing new there, but done in quite an upright, sometimes almost provocative and suggestive form, which is liberating.  Paulinda delivers the lyrics with her trademark sensual and sometimes unorthodox whispering melodic phrasing, which sounds fantastically unforced. And with the overdubs it is rich and full of melody and matches the glowing web of musical layers nicely.
The mood of the musical part is dreamy cinematic and an obvious homage to retro movies, samples included. This cinematic theme is also reflected in the elaborate inside cover artwork for the release (think 50:s movie posters). Speaking of homage, "City Lights" pays tribute to Kraftwerk's "Trans Europe Express" in a very nice, and not so subtle way. So there are a dozen good tracks on here and my favorites are " A Train to Moscow", "It's a Game" and the first track "Come to Bed with Me", but there are no show stoppers to be found (although some tracks are downtempo). There is a duet with Julian Brandt (ex-Bobby, Lustans Lakejer) called "For a Thousand Years", but sadly, in my view it is one of the weakest tracks of the lot. The end of "Where the Trees Never Sleep" is an almost painful stereo voyage that makes my brain hurt, but that is my only grievance with this production. All in all, this third album from Daybehavior gets at least my two thumbs up.