Daily Planet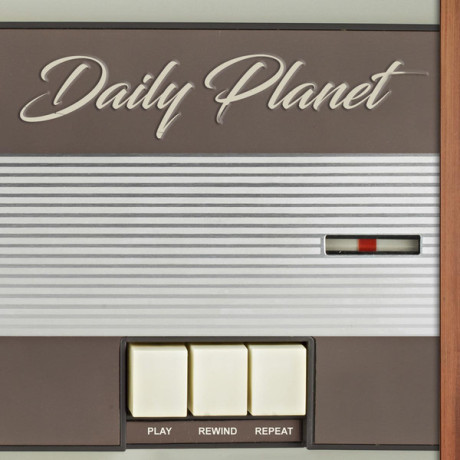 Play Rewind Repeat
Format:
Album
Label:
Progress Productions
Release date:
May 26, 2017
By:
Niklas Forsberg

It's effortless to sing the praises of gentlemen Johan Baeckström and Jarmo Ollila. Even in today's hectic talent flood in the electronic pop field, they stand out. Shining ever so brightly more than twenty years into their career. "Play Rewind Repeat" builds on the analogue warmth of "Two" and expands it to almost ridiculous synthetic pop heights.
I really loved "Two" as I had been waiting for new material for so long. Hearing this new album now it becomes beautifully obvious that this one is the duo's best album to date. Ollila's basic ideas tweaked to perfection by the prolific Baeckström and his inferno of vintage synths. "Goodbye Late Nights" as an opener sets up what I can only assume will become a classic synthpop album. From there on it is just one diamond after another. Brilliant uptempo singles "Grains of Sand" and "Set Me Free" are in good company on "Play Rewind Repeat" to say the least. Worth mentioning is "Heaven Opened", where Mac Austin (from shamefully overlooked synthpop act White Door) provides an emotional vocal on a track from another planet – simply stunning. Also noteworthy is "Over Water", where Daily Planet has a seductive date with darkness, and the uncomfortable sadness of "Drown". And about five more tracks.
The only time the brilliance fades for me is in surprisingly lackluster ballad "Silver Moon". It could have been replaced with "Here from My Room" from the limited bonus disc. Still, I can't see how another album could top "Play Rewind Repeat" this year. Maybe we can even expect more material from Johan on his solo venture later in the year? A guy can dream.