Cryo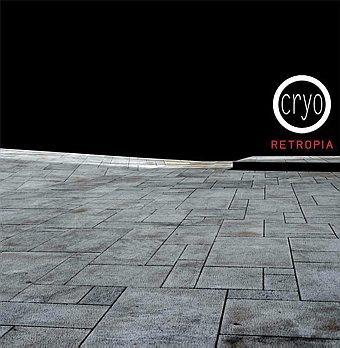 Retropia
Format:
Album
Label:
Progress Productions
Release date:
January 29, 2014
By:
Johan Carlsson

One of the things that have impressed me about Cryo from the start is that they have a unique sound; this was evident even on their first release. A cold but oddly comforting, deep yet somehow spacious electronic sound that's still present today, in an evolutionary form. Dark, meaty sounds detailing a grey, sombre sci-fi landscape where immense machines roam the scorched earth. At least that's what it sounds like to me.
"Retropia" really is a sort of culmination of all Cryo's releases that has come before, and it's a tremendous effort in my opinion. The songs are funky, energetic, beautiful, or heavy in turn and Martin Rudefelt's song writing skills have also improved, while the production and sound design are sublime as always. It also seems like Martin has worked a lot on the lyrics and vocals with both heavily synthesized vox as well as "clean" singing, adding to the overall sci-fi feeling.
Martin's music partner and label boss Torny Gottberg has been involved with Cryo for a while now, but steps up a bit on "Retropia", taking care of the vocals on "Believer" – a future club hit from the album if I dare to guess. Brilliant track, by the way. Or perhaps that honour goes to "The Portal" (a masterpiece in itself) or "In Your Eyes", both of which are capable of filling most electronic dance floors. The latter features hints of KLF, and honestly, when has that ever hurt anybody?
The album ends with a three part epic called "So Close" starting off slow and introspective before turning into a techno monster towards the end, bringing "Retropia" to a fitting conclusion. With a beautiful CD package with 24 pages of artwork, I can only give "Retropia" my warmest recommendations.