Conjure One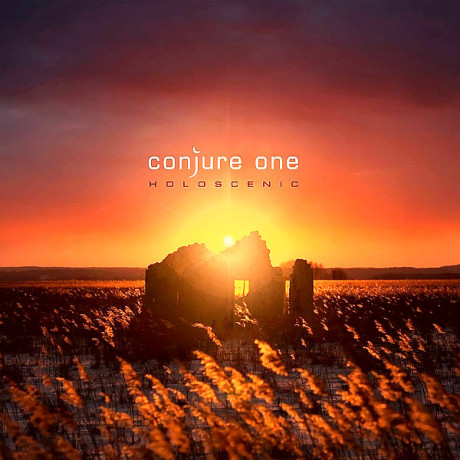 Holoscenic
Format:
Album
Label:
Armada
Release date:
November 27, 2015
By:
Johan Carlsson

After releasing several albums on Delerium's label Nettwerk, Rhys Fulber decided to jump ship and move to another platform with his solo project Conjure One. He went for Armada Music, co-founded by trance producer Armin van Buuren, perhaps hinting of a slight change in direction for his solo project.
"Holoscenic" has been delayed for a while, as I think it was supposed to come out in the spring at first. It was worth waiting for though. The songs are indeed a bit more dancey, but rest assured that the Conjure One sound is quite intact although it's been refined and expanded. Rhys hasn't transformed into a trance DJ.
There are a lot of collaborations with different singers and here we find both old acquaintances like Kristy Thirsk and Leigh Nash and new acquaintances by the name of Christian Burns (who collaborated with Rhys on his own 2013 album "Simple Modern Answers"), Hannah Ray, Aruna, Jeza and Mimi Page. All work well and bring their own unique style, but I would actually like to hear even more male vocals to spice things up a bit. That's just personal preference though.
Album opener "Kill the Fear" with Hannah Ray on vocals sets the tone, with a slow buildup until the grooviest and wobbliest bass ever steps in and takes command. The rest of "Holoscenic" mixes more upbeat electronic and ethereal pop songs with astoundingly beautiful instrumentals like "Miscreant", "Serac", "The Garden" with a special mention towards "Oceanic" with Mimi Page, which is a delightful, serene chillout album closer that has been on repeat at work.
This is possibly the strongest Conjure One album to date, and sees Rhys employ all his production skills to bring in modern sounds, sublime electronics, heavenly strings – seriously, some of the strings on "Holoscenic" are gorgeous – and strong vocals. If you're a fan of chillier dance music, lush electronic pop, Delerium or earlier Conjure One, this is a no-brainer.