Cocksure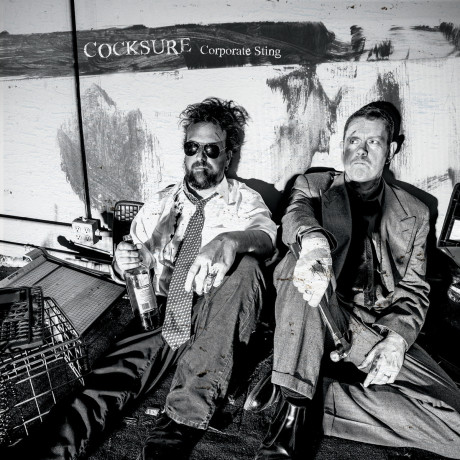 Corporate_Sting
Format:
Album
Label:
Metropolis
Release date:
August 21, 2015
By:
Johan Carlsson

Cocksure is the brainchild of Chris Connelly (Ministry, Pigface, Revolting Cocks etc) and Jason Novak (Acumen Nation, DJ Acucrack etc). Their debut album "TVMALSV" was released in 2014, with the single "TKO Mindfuck" out on the newly reborn Wax Trax! label. Their sound is a throwback to the Chicago industrial style of old, mixed up with some new tricks. This means monotone, grinding groove-based tracks with lots of samples and sonic manipulation – and Cocksure does this to perfection, which is not surprising their pedigree.
"Corporate_Sting" continues on the chosen path, but turns somewhat dirtier and grittier. Which is nice. There are no big departures or revelations – Chris and Jason are simply honing their craft. However, there's no real standout track for me and while the album as a whole is growing on me the songs are kinda hard to tell apart on the first couple of listens.
If you are in any way a fan of the classic Wax Trax! sound or the Cocskure debut, this is a no-brainer.