Chvrches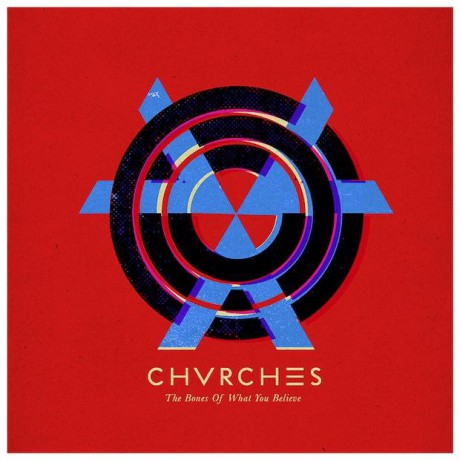 The Bones of What You Believe
Format:
Album
Label:
Universal
Release date:
September 23, 2013
By:
Johan Carlsson

Chvrches are very fascinating to me because even though they are essentially a pure synthpop band, they've somehow stayed clear of the "stigma" associated with being from "our scene", and seem to be well on their way to mainstream success. Is it because they don't dress like a regular synthpop band? Is it because they have an indie twinge to their music? Is it because they're Scottish? Is it because the members aren't from the scene (they've been in guitar based bands before)? Is it because they're influenced by a lot of different artists and genres, like Prince, Depeche Mode, Elliott Smith, Robyn, Whitney Houston and more (all according to their Wikipedia page)? Is it all of the above, or simply because they're bloody good?
One thing is certain. They've managed to attract a lot of fans in a very short time. They met in 2011 and started making demos, and are now signed to a major label. Not many synthpop bands have 2 million views of their debut single on YouTube, or have performed on American talk shows. Or opened for Depeche Mode, for that matter. Plus, I know that my editor at Release thinks this is the album of the year.
Well, enough about the hype, what about the band and the music? Chvrches are from Glasgow, Scotland and consists of Lauren Mayberry on vocals, and Iain Cook and Martin Doherty on synthesizers. Martin also grabs the microphone from time to time, both solo and on backing vocals. They make a very catchy and blippy kind of synthpop, albeit with a lot of depth and sonic variation, even mixing it up with guitars once in a while. It manages to sound like classic synthpop while also sounding modern and "hip", for lack of a better word. For a debut album it's very cocky and oozes of confidence and musicality.
There are a lot of tracks to take in, but there are also a lot of favourites. My first introduction to the band was the single and album opener "The Mother We Share" back in the early spring, and it made me eagerly await the full album. It's probably one of my most played songs of 2013 with its excellent chorus and Lauren's bright voice acting as a perfect accompaniment to the fat, driving synthesizers. "We Sink" comes next, with a more pensive vibe but it's still very "hands in the air" and hummable. The beat heavy and groovy "Lungs" is another track that just won't seem to leave my brain. The list goes on, but suffice it to say that you're in for a treat.
The future for Chvrches (named so because it would be easier to google them) seem very bright, and their trajectory should be interesting to follow.