Chvrches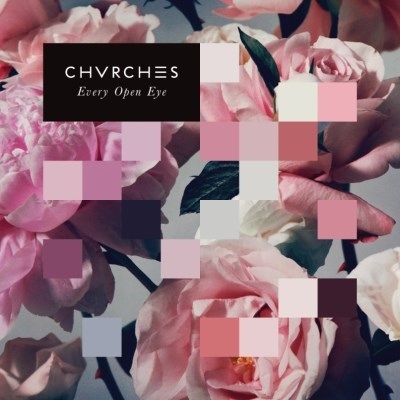 Every Open Eye
Format:
Album
Label:
Universal
Release date:
September 25, 2015
By:
Johan Carlsson

Chvrches came onto the scene with a bang when they released a row of excellent singles and EP:s in 2012-13, followed by their debut album "The Bones of What You Believe", a refreshing and catchy synthpop album owing a lot to an assorted range of 80:s bands. It's now time for the followup "Every open Eye" and although Iain Cook, Martin Doherty and Lauren Mayberry haven't suddenly started making metal, they've expanded the sound a little bit, creating a more modern, airy palette. I hesitate to use the word commercial, but I would say the new songs are a bit more accessible. The depth of some debut album songs like "Science/Visions" are rarely seen here; this is overall a less adventurous album, although I would say it's not as uneven either.
Synthpop is back in a big way these days, and it will be interesting to see where this Scottish band end up on the global stage. They have a huge following after extensive worldwide touring, and I can't imagine the fans being disappointed with the new material. There are also more uptempo, dancey pop songs here which I bet will go down a storm in a live situation.
Martin takes the mic on "High Enough to Carry You over", creating an even more 80:s vibe for some reason, while Lauren's vocals on the rest of the tracks sound more contemporary. The 80:s also echoes in the melodies in for example "Playing Dead" which is probably my favourite song on here. It's got a huge chorus that wouldn't sound out of place on the sound track to "St Elmos Fire"…
Chvrches are one of the best new acts to pop up during the last few years, and I think "Every open Eye" just cements their position. Bigger and arguably better, while still keeping true to their sound.