Chrom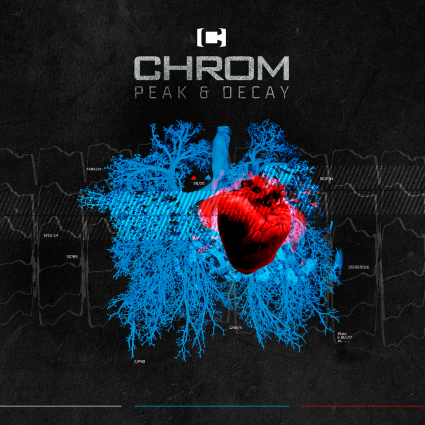 Peak & Decay
Format:
Album
Label:
Out of Line
Release date:
July 22, 2016
By:
Niklas Forsberg

Dynamic duo of Christian Marquis and Thomas Winters are finally back after a four year hiatus. Even though their last album "Synthetic Movement" wasn't their first, it became their in-genre breakthrough. A huge leap in quality from their uneven debut "Electroscope" it had dramatic, enigmatic song writing and a flow rarely heard in the club tinged electropop field. "Peak & Decay" naturally builds on that success and further explores their melodic aspects.
As there are so many bands (especially of German origin) that aspire for greatness in this particular niche, something extraordinary is required to make a band interesting. Chrom have elevated every single aspect of their musical abilities and ambitions from when they started. "Peak & Decay" is a remarkable collection of electropop tracks, firmly embraced by emotional darkness and, for the most part, furious club appeal.  Intermissions of calm and mid tempo numbers make the album even more coherent and potent.
The only earsore is the back paddling body attempt "Obsession", a meaningless piece potentially taking the place of yet another electropop club pearl. Regardless, "Peak & Decay" should have its place in all electronic pop fans' collection. Ten out of eleven songs prove they have what it takes to compete with the genre greats. A double CD version will be available for those who crave remixes. I, for one, will stay very close to the superior original versions.