Chemical Brothers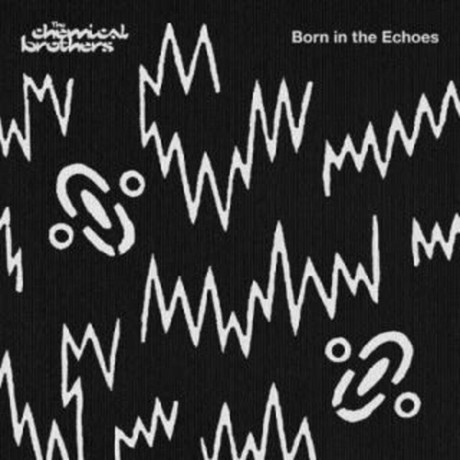 Born in the Echoes
Format:
Album
Label:
Virgin EMI
Release date:
July 17, 2015
By:
Mike Whyte

Before we go much further – the way to hear the Chemical Brothers is live. I heard some of the tracks presented here at Sonar recently, and I already know nothing will beat the volume or atmosphere, as that can't be repackaged into a compressed music format. Don't think this means I am out to slate this new effort from Tom Roland and Ed Simons without hearing it, it just means that their live show is one of the best of any type of music act around.
So, on to "Born in the Echoes", the 8th studio album from Chemical Ed and Chemical Tom. Will it continue the forward trajectory of 2010's "Further", or sink without trace?
"Sometimes I Feel so Deserted" sets the tone, being almost annoyingly insistent until the beats and bass kick in and everything goes, well, very Chemical Brothers-y. The familiar barrage of beats that have been in the dna of the Chemical Brothers, since, well, before they were the Chemical Brothers is present and correct across the album, and they still know how to make you dance. It is followed by "Go", which features another collaboration with Q-Tip from A Tribe Called Quest (you may remember he joined Chemical Brothers on the classic "Galvanise" track).
As well as Q-Tip, you can find a range of other guest acts – another thing the Chemicals are famous for. On this effort we have St. Vincent, and even Beck adding their vocals to the tracks.
There is a nice coherence to this album, which could be said to be because of a tweaking of the Chemical formula. In the past you were confronted with a barrage of Block Rockin' Beats – whereas now, "EML Ritual" is both subtle and powerful in equal measure.
I love the psychedelic efforts of the Brothers, always have done, so "I'll See You There" pleases me no end – with its crashing cymbals and off-kilter rhythms, as does "Reflexion" – both have everything you need to get those knees jumping.
Saying all of that, "Taste of Honey" is a little too far down the road for me to accept – the 60:s sci-fi noises and special effects making it seem like I should at least be watching something with it…
Overall, the Chemical Brothers are back with their usual collection of bass and high tempo numbers. Mostly they make you believe you are walking in Big Beat Paradise, but every so often a poison apple of a track comes along to remind you you can have too much of a good thing.