Cevin Key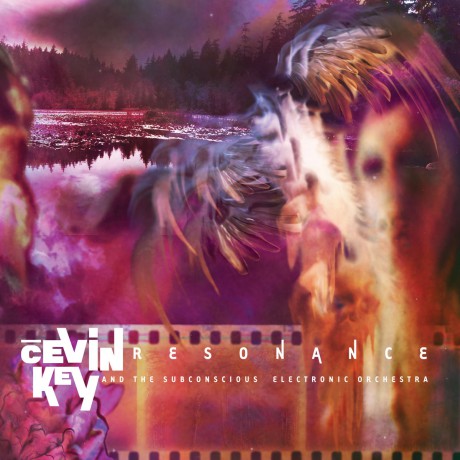 Resonance
Format:
Album
Label:
Artoffact
Release date:
February 19, 2021
By:
Peter Marchione

It feels like I've been involved in the production of the new Cevin Key full-length "Resonance" – people following him on Patreon have been presented demos and outtakes during the process of the album. This fifth solo album (i.e. releases attributed Cevin Key and none of the other Subconsious Studios projects) is actually far from any one-man show. The album contains quite a few collaborators and guest appearances.
"Resonance" is like a chop suey, mixing the musical essences and tastes developed during Key's 5 decades of musical experimentation. There are obvious hints and references to earlier releases from e.g. Skinny Puppy (of course), Cyberaktif, Noise Unit, Download, Doubting Thomas et cetera. And despite the fact that there are many guest musicians involved, the tracks feel coherent and related.
Album opener "Thirteen" is Cey on his own and at his most bouncy behaviour, reminding a bit of the BananaSloth project. A speedy introduction, definitely drawing the attention to the album. "Orange Dragonfly" and "Thunderbird" are two other tracks by Key on his own. The first is a logical connection to the album's first track, with an up-tempo, hectic aura. The second is a more laid-back soundtrack vibey thing with a rather pop melodic line.
"Night Flowers" features Key's long-time friend and musical partner in crime; Edward Ka-Spel. The BPM is immediately pulled down and the overall impression is like "Wait a minute – is this a new Tear Garden release, or what?" – Not that strange since Ka-Spels characteristic voice basically puts this watermark on anything he is involved in. "Watching You", is another one with Edward Ka-spel, and this time the Tear Garden reference is not as obvious to me. It is more like a Key solo track with him on guest vocals than a cross-fertilization of both artists. Still, a rather interesting listening experience.
Two tracks in collab with IAMX, "Anger Is an Acid" and "Dark Trail", give another angle. The passionate, not to say theatrical, vocals bring a certain urgency to both songs. The atmospheric club track "Tomahawk" is a joint venture with Traz Damji of The Humble Brothers. The groove is rather 90:s, but with a timeless vocoder part that spices things up. A bit like Karl Bartos would have hung out with the Prodigy. "Kullakan" is one of the weirder tracks, reminding of the earlier Download releases. Vocals on this track are provided by the overtone singer Soriah.
"Sorry, I'm Going to Think Positive" is a fast, a pulsating track with layered synths and modular madness. The beat is four to the floor which makes a great contrast to the syncopated beat on the follower: "Third Eye", featuring Otto von Schrirach. The album's title track and the finale is a laid-back, suggestive kind of musical landing, tying it all together quite nicely.
So, how does this release work a whole then? Well, we are presented a lot of the Subconscious trademark sounds, twists, and grooves that many of us love. Still, sometimes the songs are a bit idle, like Key and co. are holding things back a bit. Of course, I'm not expecting the Skinny Puppy craftsman to turn into pop but with the overall uplifting sense of "Resonance" he still would have gotten away with more catchiness and choruses.