Blipblop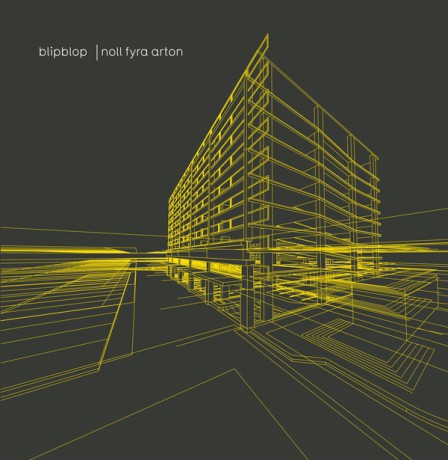 Noll fyra arton
Format:
Album
Label:
Dödsdans Rekords
Release date:
April 18, 2015
By:
Niklas Forsberg

Pål Roos and Roger Wennerlund may have taken a fairly predictable and cliche band name, but the music they create behind this joky facade is nothing but spectacular. Their long overdue self titled debut album came out in 2012, is out of print and in demand by minimal synth people in the know. It gathered mostly old eighties material and had that magical vintage feel that most fans go crazy for. "Noll fyra arton" builds on this, but manages to update and evolve their original sound to new heights.
"Ögat som ser" did shed some light on what was to follow on the album, but honestly, I did not expect such a tasty synthetic cookie. Blipblop have the writing and production skills, the cool Swedish Skåne dialect and the sweeping sounds to back it all up. At the same time, their joyful playfulness and soul feel more like a band just starting up their career. The glossy vinyl can barely contain the sparkling enthusiasm as it hurdles from the speakers. Blipblop do their own thing, but traces from the most glorious moments of Page and bob hund (vocal wise first and foremost) pop up quite often. Eight tracks might seem short, but it only makes you hungry for more.
Current favourite "Talar med en vägg" has such a clever little chorus melody I can't believe noone else has thought of it yet. That feeling comes back quite a few times during "Noll fyra arton". I am hard pressed to come up with a better compliment to this dynamic duo. A no-brainer purchase without doubt, but be quick as these vinyls will go fast!