Blakk Harbor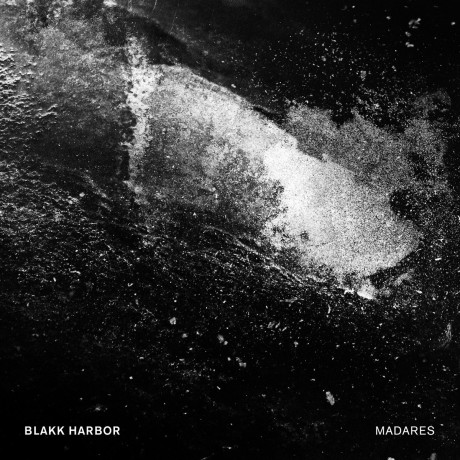 Madares
Format:
Album
Label:
Ant-Zen
Release date:
September 5, 2018
By:
Mike Whyte

I love atmospheric music. I love soundtracks. I love music which takes you on a journey, and not always on the routes most travelled. This is what I like about "Madares".
Before we go into the reasons, let me just tell you that this is an album that anybody who likes acts like the Orb, Nine Inch Nails, or even Alec Empire, should at least let their ears absorb. Not to say that Blakk Harbor is like any of them, but the sounds and more importantly the journey is one you will particularly enjoy. With ambient music seemingly back on the agenda, Angelos Liaros uses his Blakk Harbor moniker to put out dark electronics that explore new, unchartered territories.
The placement of the sounds within the sonic frame is exceptional, but then you maybe should expect this from a musician also working as a sound designer. Even so, the clarity of the mix will at times leave you breathless.
"Moondrone" is a particular favourite, with a slight Orb vibe, yet darker in tone. It is very atmospheric, but has enough to keep your attention from wandering. "Archaic" has a slightly more claustrophobic vibe, and reminded me of the darker moments of Massive Attack à la "Inertia Creeps". These are but the peaks of a lovely musical meringue though, with tracks like "Sacred Grounds", "Ancient Landmarks" and the opener "Sunken" adding their own atmospheres to the make-up of a great long player. Samples of everything from traditional singers to bleating sheep weave their way in and around the starkness of the ambient spaces. The delight is that across the tracks there is connection, while individually the tracks retain their own unique characters – something not so easy to do.
This is another album of tracks, rather than one to be shuffled. Listen to the whole thing and let your mind wander around and between the sounds. This is one musical voyage you don't want to miss out on. The temptation to give this a 10 is huge, but without having an obvious standout track, let's keep this one as simply very, very good indeed.