Austra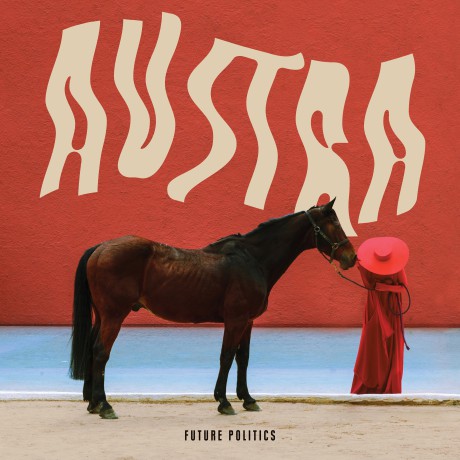 Future Politics
Format:
Album
Label:
Domino Recording Co
Release date:
January 20, 2017
By:
Peter Marchione

Katie Stelmanis is back with a brand new full lenght release. Backed up by her crew, consisting of Maya Postepski (Princess Century, TR/ST), Dorian Wolf and Ryan Wonsiak, she delivers a prudent mix of club twisted electronica, with a rare sense of depth.
The title, and also first single; "Future Politics", sums the theme well here. Austra illustrates a mind and mood board for a modern civilisation, where compassion dictates the development of both society and technology, aiming for a borderless world.
This description will, most likely, trigger alams within many of us and I was indeed also fearing something very pretentious. However, Stelmanis is neither a poser nor a pastiche of worn out phrases.
In the current global political and enviromental state this album feels highly relevant, but without any time markers and no intimidation like e.g. painting up dystopic visions of the future. One could argue that, especially with the Canadian background in mind, Austra is a contrast to the general modus operandi of certain Vancouver industrial bands. I feel they may have the same agenda but Stelmanis has an updated, more inspiring and somewhat more mature way of expressing the same urgent need for a change.
Besides the tone of the lyrics, the actual songs are well written, well produced and well presented. Austra manage to integrate vocal harmonies with the electronic pulses and instrumental textures, but without ever running any risk of overdoing it. Certain passages have a hymn like feel to them, pulling the listener further inside Austra's vision of the future.