Ashbury Heights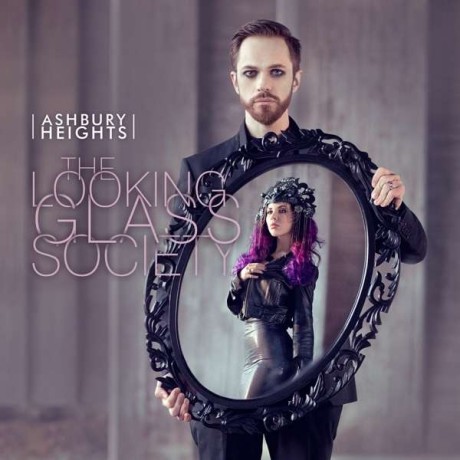 The Looking Glass Society
Format:
Album
Label:
Out of Line
Release date:
July 24, 2015
By:
Niklas Forsberg

Some ten years ago Anders Hagström began spreading his melodically quirky synthetics to an unsuspecting world. "Three Cheers for the Newlydeads" (2007) showcased a new take on the synthpop formula with a refreshing dark, gothic touch and follow-up "Take Cair Paramour" (2010) refined and cleverly built on that recipe. Sadly, things started to become turbulent soon after and the band inevitably quit as a result. But, like quite a few other acts in recent years, Ashbury Heights rose from the ashes to give us this new, potent collection of songs.
"The Looking Glass Society" is filled to the brim with Hagström's dramatic approach and keen sense of melody, making it a worthy third installment in the Ashbury Heights saga. New cohort Tea F. Thimé provides strong vocals on most tracks, taking turns with Anders' operatic deep singing to form a strong whole. "Masque" and "Heart of Darkness" kicks things off in style and together with fire crackers "Leave Off at Seven", "The Number 22″ and "Ghost Spirit Mother" they form the top tracks off "The Looking Glass Society". Even at his worst, Hagström manages to create interesting material, albeit not always sparkling.
Let's hope this marks a new beginning for the band as Ashbury Heights is needed in the scene to form diversity in the sometimes too streamlined synthpop genre. "The Looking Glass Society" shows this and the whole attitude on the album will hopefully rub off on other acts on future efforts. Next for Ashbury Heights: the companion piece of "The Looking Glass Society", "The Victorian Wallflowers".