And One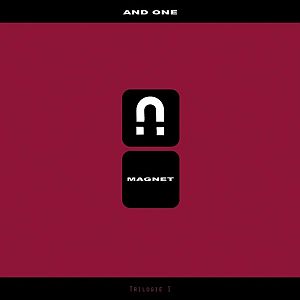 Magnet
Format:
Album
Label:
Deutschmachine
Release date:
August 8, 2014
By:
Niklas Forsberg

Since the late eighties Steve Naghavi and his ever changing cohorts have been feeding us their trademark mixture of pop and EBM. Their albums throughout the last decade have all been solid, but the overused Naghavi formula grew quite stale and I think many with me lost interest.
"Magnet" surprisingly gives us a whole new sound to chew on. "Love Needs a Saving Hand" sets the tone with lots of acoustic instrumentation complementing the machines. It's no dramatic change, but as it turns out, a clever and successful way of re-inventing the And One cocktail. Overall "Magnet" presents a more pop oriented approach that works nicely with the "indie" elements. Some tracks, like "Fake of Pleasure", still sound like the And One of old, but on the whole Steve is sporting a fresh new costume here.
As I am sure you are all well aware, "Magnet" has 2 companion albums; "Propeller" with a significantly harder sound and the retro synthpop sounding "Achtung 80″. If possible, get all three!