Agent Side Grinder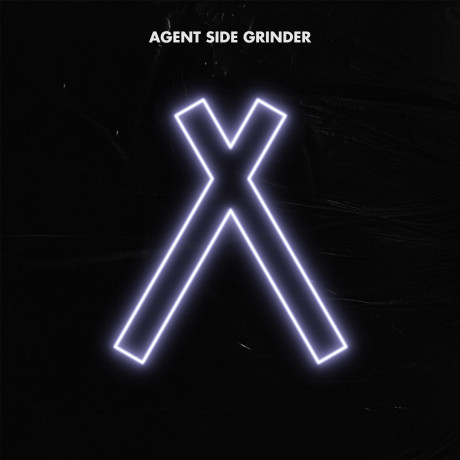 A/X
Format:
Album
Label:
Progress Productions
Release date:
April 26, 2019
By:
Peter Marchione

Losing band members is always difficult. Losing the singer is, most likely, the toughest challenge for any band. Former lead vocalist Kristoffer Grip decided to leave the group after the successful "Alkimia" album. Henrik Sunbring and Thobias Eidevald also left, causing most fans to expect this would be the end of the band.
But Johan Lange and Peter Fristedt never considered calling it quits. After a while, they presented a new trio version of ASG, with the new member Emanuel Åström behind the microphone. And taking on this task after Grip takes some guts. His characteristic voice was a big part of the group's identity and I wasn't sure what to expect before hearing the first tracks with Åström on vocals. While he definitely does not try to take on a Grip 2.0 persona, this three-piece version of ASG still manages to keep their trademark sound intact. Of course, it sounds a bit different in the end, yet familiar. It's like when you intend to impress your friends with a homemade Tiramisù, but notice way too late that you're running short of Amaretto and have to use, say, brandy instead. It will be a bit different, but still Tiramisù and it will taste great! ASG 2019 still tastes great!
ASG has always been an odd bird to explain, with their ability to galvanize their harsh industrial elements with a post-rock varnish – still succeeding to present something pretty catchy in the end. "A/X" is definitely a worthy follow-up to "Alkimia", refining this band's expression. On this new, nine-track album they balance between pure pop hooks (with just the right twists keeping them at safe distance from the most common clichés of the genre). The roughness on this album is of a very European standard, almost bringing back mental iron curtain polaroids. Hey; the album kicks off with squealing synth lines and vocal samples!
My personal favourites are the wonderful "Stripdown", where they actually manage to incorporate a saxophone solo without making a complete mess, and the album closer "Wounded Star", a strong duet featuring Sally Dige. While the album definitely works as a whole there are in fact a couple of tracks with the band running a bit more on autopilot and this holds back the overall – high – grade a bit.