Actors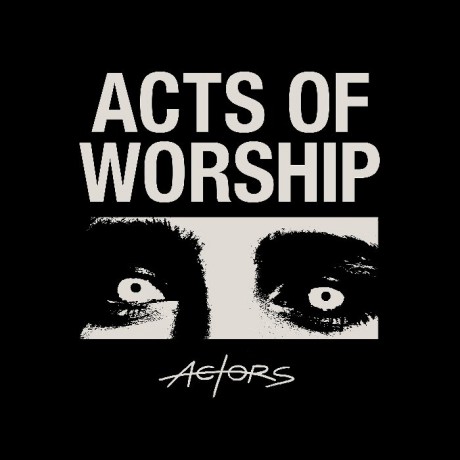 Acts of Worship
Format:
Album
Label:
Artoffact
Release date:
September 30, 2021
By:
Peter Marchione

Post-punk is something of a universal label: it covers both the artists that started the movement and the new era – plus everything, at times anything, in between. There are a few current bands that manage to capture the late 70:s/80:s heritage and sound fresh. Vancouver's Actors is certainly one of them.
It's been three years since the release of debut album "It Will Come to You" and, in some ways, the new full-length "Acts of Worship" follows suit. But at the same time, the four-piece is not repeating the exact same formula; the new album is more synth-based and with an overall glossier feel to it.
Tracks like album opener "Love U More" or "Only Lonely" bring more of a Roxy Music vibe to the atmosphere and songs like "Death from Above" appear to be inspired by the same era, but with that Bowie touch many of us love. And even though the band is getting close to a disco groove on "Acts of Worship", their indie (a tag even more universal than post-punk) aura is never threatened. The dark themes are more elegantly packaged this time around and its more about euphoric melancholy than a cold semi-industrial sound. At certain passages, the sonic mutation reminds me of the catchiness on Goldfrapp's "Strict Machine".
I really appreciate this more cocktail-friendly development of the sound, and I have definitely fallen in love with some of the occasional synth riffs. Standout tracks like "Like Suicide" and "Strangers" are well worth adding to many playlists but when listening to the album as a whole, I tend to lose focus. There are sections holding back a bit but nevertheless: Actors have presented a new album well above average. I suspect that hidden between the obvious ear catchers, there may be a few growers that will prove my doubtfulness wrong in the long run.