Abu Nein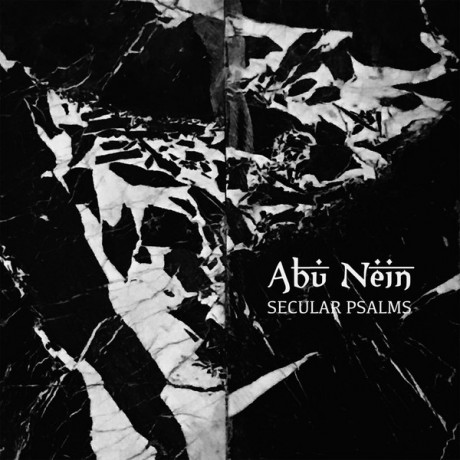 Secualr Psalms
Format:
Album
Label:
Progress Productions
Release date:
November 13, 2020
By:
Niklas Forsberg

"Secular Psalms" provides me with a welcomed opportunity to bring back an old favourite genre of mine: darkwave. Newcomers Abu Nein from southern Sweden touch upon the magic feeling this music once gave me in my teens; their sound is current and retro at the same time, putting a big smile on my face.
A huge part of what has given Abu Nein an edge since they appeared last year is vocalist Erica Li Lundqvist. She has just the right tone for this kind of melancholia. "Dying into a Dance" (I do prefer the first version from their first tape though) gets things going and it's a gothic, post-punk electro pearl. This is where Abu Nein mostly operates, on a sonic palette where Joy Division meet early eighties minimal synth sounds. Guitars vibrating with reverb over skittering drum machines and sparse, sharp synths. Sometimes more of the former than the latter and vice versa, but mostly mashed together beautifully.
"I Will Rise", another slice of gloomy brilliance, showcases Abu Nein at their the best and might even be the highlight on "Secular Psalms". But the album should be enjoyed, devoured, in its entirety. Dark in a fantastic kind of way, it ironically lets seep through a nugget of light during this abomination we call 2020.