Volt 9000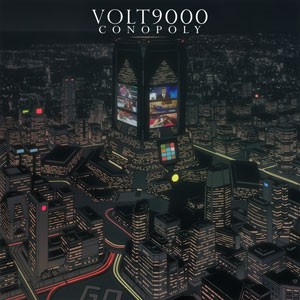 Conopoly
Format:
Album
Label:
Artoffact
Release date:
June 4, 2013
By:
Peter Marchione

Toronto based Volt 9000, now signed to Artoffact after a 3 self-released albums, recently released their brand new full length "Conopoly". While there are different influences that can be traced in the sound, the heaviest one is definitely the electro-industrial Vancouver flavour. Some FLA stuff can be heard but the major influence is definitely Skinny Puppy and Ohgr. I am tempted to fall for this since I am a huge Puppy plus all the (almost countless) side projects fan. But; at the end of the day this is what actually ruins the "Conopoly" experience for me. Technically, Volt 9000 are very close to the west coast archetype, but it doesn't matter since Skinny Puppy still exists as a band. If they would have actually called it all off back in 1995 this album would probably have felt more relevant.
The band's skill in programming, tweaking sounds and building layered, electronic spheres blended with some intelligent industrial dance beats give a very convincing hint that they could become a big act on the scene. Since there are other traces in the mix I wish they'd leave these more space in their music. When the vocals are not given the trademark Puppy treatment I tend to hear a great voice for melodic purposes. The track "Echodrone" is nothing short of an alternative music masterpiece, including a pitched down rap passage that sounds like the missing link between Nivek Ogre and Mike Shinoda.
So, Cory Gorski and Andrew Dobbels; please develop your own sound. Both you and I know it is there lurking. I'll be your number one fan, I promise!