Voice and Oscillator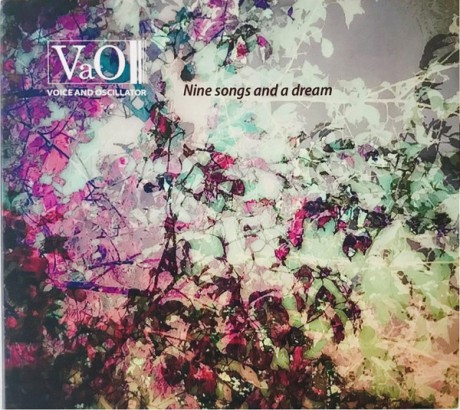 Nine Songs and a Dream
Format:
Album
Label:
Self released
Release date:
September 10, 2021
By:
Niklas Forsberg

Voice and Oscillator main man Kent Björnsson has been active on the scene since the very early nineties. He was in trio Bellspirit, but is perhaps most known for his other band Native Cry. They released a cassette and a vinyl single before getting signed to Memento Materia in 1993. The debut album "Origo" soon followed before they called it quits. Björnsson is now active again with projects like Paug (with lyrics in Swedish) and most recently Voice and Oscillator. A single and a remix EP have preceeded this, his debut album.
"Nine Songs and a Dream" delivers a sound and an approach seldom heard in the electronic pop field. Not an album for the charts or clubs, this short sonic journey (most songs are about two minutes long!) more relies on introspection and afterthought. Electronic in nature and at times ambient in its texture, Björnsson's voice carry most songs, although I am not entirely convinced by it. The tracks kind of blend together, sounding a bit samey as they have common foundations. Here and there we are treated to a more steady beat, but "Nine Songs and a Dream", while essentially pleasing for the ears, doesn't grab me.
Voice and Oscillator is a self released effort (also available in a limited CD edition) and there is no doubting Kent Björnsson's talent. It could be that I just want a bit more bite to my synthpop.