Uncreated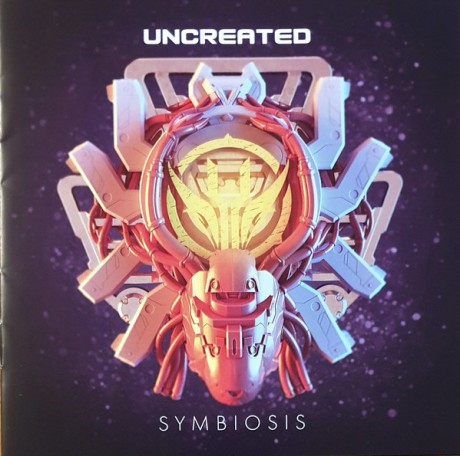 Symbiosis
Format:
Album
Label:
Conzoom
Release date:
November 12, 2021
By:
Niklas Forsberg

There are quite a few people in our plethora of genres that are not content with just one project. Patrik Hansson is one of them. Way back in ancient times he had a synthpop band called Easily Done before going dormant. A number of years later he teamed up with Jonas Olofsson to form Vanguard, a prime force in the field of futurepop. They have a new album cooking, their fifth, but before that comes "Symbiosis", the most accomplished work Hansson has created to date.
Aside from writing great songs, the structures are exceptionally crafted and the use of different vocalists really pays off. The singles and EP:s preceding the album have all been strong, my favourite being "Leaving Now" with the unmistakable voice of Robert Enforsen (Elegant Machinery). This song is not included on "Symbiosis" but it really gave Uncreated a whole new dimension. Patrik himself has a striking set of chords too (he sings four of the album songs), but the vital vocal mixture makes the album even more difficult to resist.
Single release "Rebuild the Future" with Björn Marius Borg of Xenturion Prime by the mic is one of the highlights and a close to perfect electropop club track. But of course it doesn't end there. "One Night in Blue" with Louise Marchione (Planet R, Thermostatic) and "Rush" accompanied by Mikael Engström (Covered in Snow) are two more absolute gems. "Symbiosis" shines from the first second to the last and will appeal to old listeners as well as bring in herds of new ones, one would hope.
Uncreated, and Vanguard for that matter, are lighthouses in the futurepop field where dark, dreary vocals are the norm. "Symbiosis" paves the way for success and hopefully it will be recognized. The album comes in digital form as well as on limited CD with bonus tracks. Grab one and dance!