Tobias Bernstrup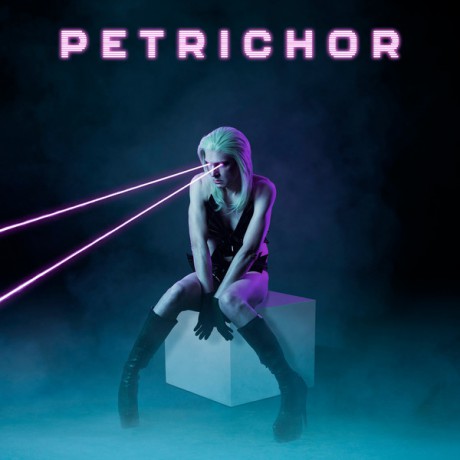 Petrichor
Format:
Album
Label:
Nadanna
Release date:
August 20, 2021
By:
Niklas Forsberg

Tobias Bernstrup has been building his musical legacy slowly, but steadily. His first steps into his now patented hybrid of synthpop and italo disco came through self released tracks on CDR discs in the late nineties. His first official release "Re-animate Me" (2002), surprisingly, was published through art gallery Färgfabriken in Stockholm. This led to Tobias starting up his own Tonight Records with American colleague Steve Becker. He has since drifted between different labels, seemingly settling on German based Nadanna Records. "Petrichor" is the sixth studio album from Bernstrup and I would be lying if I said we are in for a sonic revolution.
Still, his strenghts and skills are on full display here and when they marry such a crisp production, glittering synth beats sparkle. "Petrichor" has more italo leanings than "Technophobic", evident most clearly through the Miko Mission-esque melody in "Staring". The title track is a more ambient midtempo piece and a stark break from the dance tempo present in most songs. No less than four strong singles have been released from the album, but the remaining tracklist holds up too, albeit not sporting the instant catchiness of, say, "Stranger" – an absolute delight. "Loderunner" also shines and it's an almost entirely instrumental composition with hints of EBM in the bass line and a soaring melody piercing through the soundscape. The best of the bunch is saved for last, though. "Only One" might sound cliché at first, but give it a few listens, preferrably in headphones. A masterclass in dark italo disco – think Ken Laszlo battling depression and analogue synths.
Personally, I enjoy the return to more italo scented melodies, because the pairing of these with mellow synthpop is what makes Tobias Bernstrup unique as an artist. He has always mastered the visual aspects, but proves with "Petrichor" that he is more vital than ever musically too.